THE
THEOSOPHICAL
SOCIETY
IN AMERICA
Vision
has a vision of wholeness that inspires a fellowship united in study, Meditation, and service.
Mission
encourages open-minded inquiry into world religions, philosophy, science, and the arts in order to understand the wisdom of the ages, respect the unity of all life, and help people explore spiritual self-transformation.
Ethic
holds that our every action, feeling, and thought affects all
other beings and that each of us is capable of and responsible for
contributing to the benefit of the whole.
The Seven Rays: Keys to World Peace and Personal Wholeness
by John Algeo
Video DVD. 64 minutes. $17.95
The Seven Rays are a metaphorical way of talking about the seven primordial forces existing in the universe. They manifest themselves in each one of us; and each has its own strengths and weaknesses. Their balance is fundamental to harmony between nations and individuals.
Designing Your Own Agenda for Personal Growth
by Diana Dunningham-Chapotin.
Audio CD. 47 minutes. $7.95
Practical advice for those who wish to design a personal growth program along theosophical lines. With wit and brilliance, the speaker presents a program that can be used by Theosophists of any age.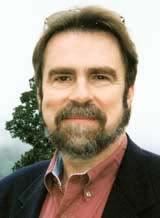 Sea Change: Cultural Evolution in the Early 21st Century
Jim Kenney
Thursday, April 3, 7 p.m. (CST)
Watch this live webcast at no charge. Viewers may send in comments or questions for the speaker while the program is in progress.
To view the webcast schedule,
click on this link:
http://www.theosophical.org/events/webcasting/index.php
Messenger No. 82
The toll free phone number for more information about
Blavatsky's Tibet: Lhasa, Everest & Beyond
should read: 877-232-5836.
Blavatsky's Tibet: Lhasa, Everest, and Beyond!
F
ollow in her footsteps. Glen Mullin will lead you on an amazing journey. October 3 - 20, 2008. www.mysticaltibet.com.
The Journey From Darkness to Light.
The Inter-American Theosophical Federation hosts this Congress at Wheaton on September 17 - 21, 2008. Join us and strengthen the bonds of fellowship within this international gathering of Theosophists. For info, go to: http://www.theosophical.org/events/news/IATF.php.
Mystical Heart of Christianity: Moving Beyond Literalism.Join us at this year'sNational Conference on October 31 to November 2, 2008, in Holyoke, MA, for a stimulating exploration of esoteric Christianity. For info, go to: http://www.theosophical.org/events/conferences/national08/index.html.
REGIONAL UPCOMING EVENTS

The Texas Federation of the Theosophical Society will hold its annual meeting April 18 - 20, 2008. Guest speakers are David and Nancy Reigle, who will explore the connection between Theosophy and Tibetan Buddhism. For information, email Doss McDavid at wmcdavid@satx.rr.com

, or call him at 210-494-6012.

The Midwest Federation annual meeting will be held on April 25 - 27. The guest speakers are Doss and Joyce Mc David. For more information, email Barbara Bronstrup at barbtheos@sbcglobal.net

The Northeast Federation of the Theosophical Society will also hold its annual meeting April 18 - 20 at Manchester Inn, Ocean Grove, New Jersey.The theme is Theosophy in Minor and Major Keys: Myth and Metaphor in Theosophy and Philosophy. For info contact Susan O'Neill, Northeast Federation President at 860-649-2534 or email: northeastfederation@yahoo.com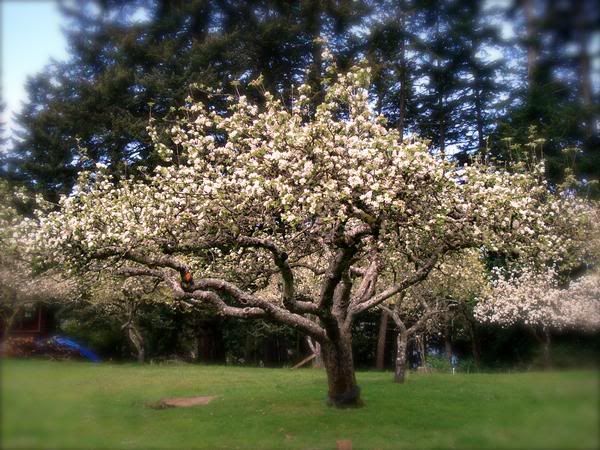 Making plans for summer? If you are looking for more than simply escaping from your everyday life, don't forget the divine locales that the Theosophical Society has available for retreat.
Camp Indralaya
is nestled in the San Juan Islands north of Seattle, Washington. They are hosting two weeklong retreats entitled, "
Celebrate the Family Spirit
," with this year's theme being "truth." There will also be a deep singing retreat, a yoga retreat and a mantra workshop. For more information, call 360-376-4526 or go to:
http://www.indralaya.com/current/programs4.html
.
Pumpkin Hollow Farm lies on the opposite side of the country in upstate New York. Highlights of this summer's offerings include: a Soldier's Heart, Veterans Return Retreat with Ed Tick and Dr. Faustus in the Tradition of Magic and Alchemy, featuring Dr. Stephan A. Hoeller. For information, call 518-325-3583 or go to: www.pumpkinhollow.org.
Ozark Theosophical Center and Camp is in the Ozark Mountains of Arkansas. Three-day retreat from June 5th to 8th, 2008. Major Topics: "Esoteric Legends, Stories, and Traditions", "Chinese metaphysics", "Feng Shui". Come find wisdom and serenity in these ancient mountains. For info, call Nancy Blott at 405-412-1971.
Far Horizons is located in the rugged wilderness of Giant Sequoia National Monument in California. There are service opportunities at Far Horizons as well as family weeks. For information, go to: www.farhorizons.org.
Enjoy summer! Grow and renew! Join us.
Library Main Page
Request for volunteers!
We are looking for volunteer Help during our Storytelling Carnival, June 21, 2008, between 1 and 6 pm at the Theosophical Society Headquarters / 1926 N Main St / Wheaton, IL 60187. We need storytellers and help overseeing craft booths, refreshments, and carnival activities. Contact library@theosophical.org or 630-668-1571 Ext.304
NATIONAL CENTER IN WHEATON
CALENDAR OF APRIL EVENTS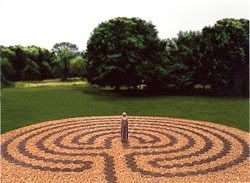 http://www.theosophical.org/events/nationalprograms/index.php
Discussions That Can Change Your Life, with Reverend Lenore Christie and Anton Lysy, Ph.D., Wednesdays from April 2 to May 28. Enjoy illuminating discussions with kindred spirits as you explore a wide range of profound writings.
Our Inspiring New Vision of the Universe, by Eric Carlson, Ph.D. and Astronomer Emeritus at the Adler Planetarium, Thursday, April 10. Come meet your universe in ways not possible until the Hubble telescope exceeded all expectations, and learn the latest models of the Big Bang.
The Rise and fall of Atlantis, by John Gordon, Thursday, April 17. Enjoy a discussion of the origin of the Atlantean continent and learn insights into its gradual disappearance.
The Gandhi You May Not Know, by Rajmohan Gandhi, Thursday, April 24. Mahatma Gandhi's grandson shares unexpected and lesser-known aspects of the Gandhi we think we know. He has recently authored Gandhi: The Man, his People, and an Empire and will hold a book signing after the program.
Celebrate World Tai Chi and Qigong Day! Sturday, April 26, 9 to 11 a.m., outside, rain or shine. The Theosophical Society will join with a multitude of sites around the world. This free event will include teachers leading participants in their respective styles creating a wave of peace and harmony that will move around the globe. Everyone is welcome and no experience is required. For more info go to: www.worldtaichiday.org.
"We are part and parcel of the totality of existence stretching from earth to the farthest reaches of the cosmos in every conceivable dimension."
Edward Abdill - The Secret Gateway