Choose from over 150 programs in the popular MP3 format. Listen online or download them to your MP3 player.





December
Specials!
30% Discount
for this month's
Featured Items
Discount is available
online and by phone.
If ordering by phone, please call
1-800-669-9425 x348
and mention the E-newsletter discount.
Offer good until
December 31, 2008
DVD

A fascinating look at H. P. Blavatsky's esoteric knowledge of the mystery schools of Isis.


CD
OF THE MONTH

by

J. Krishnamurti



Krishnamurti leads the listener toward discovering the nature of fear and how we might free ourselves from its grasp.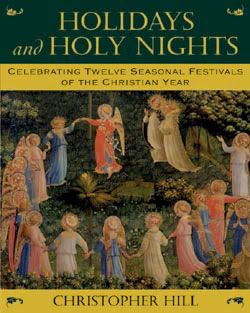 by
Christopher Hill

This joyous book "unpacks" theology to uncover the poetic, symbolic, folkloric, psychological, and mystical nature of the Christian liturgical year.
To receive
the discount when ordering this title online, enter the code
hcat08
at checkout.
Access back issues of our magazine featuring articles on philosophy, science, religion, and the arts.

This work is made
possible through
DONATIONS
from
friends like you.
THEOSOPHY AROUND THE WORLD
In October, 10 people from all across the USA met in Chengdu, China to begin a pilgrimage in Tibet-Blavatsky's Tibet-sponsored by the TSA. The year before 47 pilgrims had made a similar journey. Although six members of our group were members of the Theosophical Society and knew something of HPB's life and travels, everyone came as pilgrims-people reverently making a journey to a sacred place. The clear focus for all of us was Tibet's spiritual dimension and a spiritual tradition, which for 1500 years has produced an unbroken lineage of enlightened masters, sages, and saints. It continues to influence spiritual seekers today with its profound teachings and its potential for enlightenment.
Read more
NATIONAL CENTER IN WHEATON
S
UMMER NATIONAL GATHERING AT OLCOTT
July 24-28, 2009
Mark your calendars now for
SNG 2009 TOGETHER DIFFERENTLY!
Please join us next summer at our National Center for exciting speakers and meaningful Theosophical discussion. Visit our website for updates and details.
THE THEOSOPHICAL ORDER OF SERVICE


A UNION OF THOSE WHO LOVE
FOR THE SERVICE OF ALL WHO SUFFER
Calendar of Upcoming Volunteer Activities
Monday, December 8
: TOS Action Meeting from 6:30-8 pm at the Theosophical Society in Wheaton, IL
Sunday, December 14
: TOS Action group has volunteered to sort and wrap Christmas gifts at the Humanitarian Service Project from 3:30-7 pm. Call 630-668-1571 x306 if you are interested in joining us.
Monday, January 26

: TOS Action Meeting from 6:30-8 pm at the Theosophical Society in Wheaton, IL. (New day-4th Monday of each month)
Read more about the work of this service organization.



ELECTION DAY ON NOVEMBER 4, 2008
by

Janet Kerschner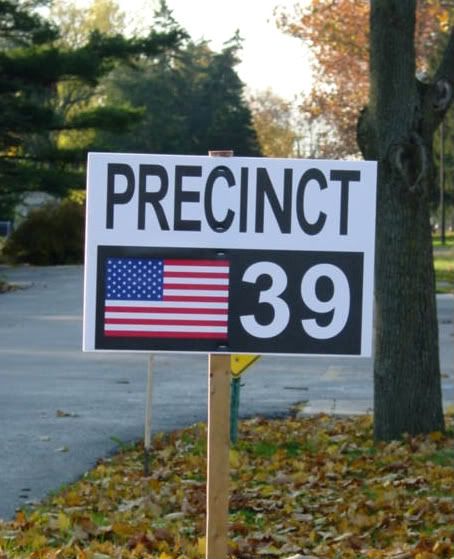 I have a few comments for those who are interested in the TSA headquarters as a polling place. A total of 473 people turned out to vote in our building, and the voting process went very smoothly. Many of the voters had not been on our property before, and staff members answered many questions about the building and the organization. I spoke to several people who took brochures and planned to return on another day to visit the library and grounds. I feel that we performed a useful service to our community and democracy by allowing our classroom to be used in this way, and I hope we offer use of our facilities again.
The Theosophist Issues

Please consider donating your issues of The Theosophist magazine to the library. We need any issues from 2005 to the present. Mail them to Henry S. Olcott Memorial Library / 1926 N Main St / Wheaton, IL / 60187. Thank you!

Friends of Olcott
Volunteers needed to greet visitors and answer the telephone in the main lobby Tuesdays, Thursdays, Fridays, and Saturdays between 10 a.m. and 4 p.m. Volunteers receive a free vegetarian lunch between 12 - 1 p.m., free passes to classes and lectures, and a 20% discount at Quest Book Shop! Contact 630-668-1571 ext.315
Match Our Grant!
Help your library's resources become more accessible!
"Grow as the flower grows, unconsciously, but eagerly anxious to open its soul to the air. So must you press forward to open your soul to the eternal. But it must be the eternal that draws forth your strength and beauty, not desire of growth. For in the one case you develop in the luxuriance of purity, in the other you harden by the forcible passion for personal stature."
-
Light on the Path,
Mabel Collins