THE
THEOSOPHICAL
SOCIETY
IN AMERICA
Vision
has a vision of wholeness that inspires a fellowship united in study, Meditation, and service.
Mission
encourages open-minded inquiry into world religions, philosophy, science, and the arts in order to understand the wisdom of the ages, respect the unity of all life, and help people explore spiritual self-transformation.
Ethic
holds that our every action, feeling, and thought affects all
other beings and that each of us is capable of and responsible for
contributing to the benefit of the whole.
Choose from over 100 programs in the popular MP3 format. Listen online or download our FREE programs to your MP3 player. Visit
www.theosophical.org
, select the Resource menu, and click on MP3 Downloads, or
Let your friends know about these free programs!
May Specials!
20% Discount
for this months
Featured Items
Discount is available
online and by phone.
If ordering by phone,
please mention
20% May Discount
from E-newsletter.
To order please call:
630-665-0130 x348
Toll Free:
800-669-9425 x348
Offer good until
May 31, 2008
DVD OF THE MONTH
Video DVD. 68 minutes.
A former monk explains the goal of enlightenment from the Buddhist perspective.
CD
OF THE MONTH
by Stephan Hoeller
2 Audio CDs.
148 minutes.
A Gnostic scholar explains what some believe to be the esoteric teachings of Jesus revealed to the Apostle John.
The Fundamentalist Mind
How Polarized Thinking Imperils Us All
In Fundamentalist Mind, Dr. Larsen follows suit with famed 20th century mythologist Joseph Campbell, citing both the creative potential and destructive power of myth. This book will help people of all religious, political, and social persuasions understand their inner fundamentalist. Dr. Larsen even provides exercises that help us identify negative thinking and teach us how to live more flexible, thoughtful lives.
PLEASE VISIT
a new community blog about theosophy with contributors from all over the world, hosted
by Chris Richardson.
WHITE LOTUS DAY
Madame Blavatsky requested that there be a day in each year set aside to recall the Society itself to think that out of the grossness, out of the chaos of things dark, in due season grew a very precious flower, something which gave birth to a new movement. May 8th is called White Lotus Day after the East Indian lotus symbol of the flower of perfection, which grows from the waters and the grossness of life. Let us once in the year, see what this Society is about, what it has done and can do. It has been the builder of a far greater pattern than any one person in it knows anything about. It may not be making a great noise, it may not be doing the things that we look at as so important in life, but it is actually by its very preoccupation with ideas, by the people whom it sends out, it is forming a nucleus for the universal brotherhood of mankind.
A White Lotus Day Address by Roy Mitchell
NEWS FROM MEMBER SERVICES
Now you can renew your membership Online!
The 122nd Summer National Gathering of the Theosophical Society in America
July 25 - 29
, 2008, with a Study Extension
July 30-31
. Come for the beginning, come for the end, come for a day, or come for all of it.
Saturday, July 26, is open to the public. The rest of the days are for TSA Members only.
Key Speakers: Amit Goswami, Ravi Ravindra and Joy Mills.

Don't Miss
"What Theosophy teaches us concerning our place in the Cosmos" with David Ely, Cynthia Tabaya, Claradene Wycoff, and Ruth Mills.
Blavatsky's Tibet: Lhasa, Everest, and Beyond!
F
ollow in her footsteps. Glen Mullin will lead you on an amazing journey. October 3 - 20, 2008. www.mysticaltibet.com.
The Journey From Darkness to Light.
The Inter-American Theosophical Federation hosts this Congress at Wheaton on September 17 - 21, 2008. Join us and strengthen the bonds of fellowship within this international gathering of Theosophists. For info, go to: http://www.theosophical.org/events/news/IATF.php.
Mystical Heart of Christianity: Moving Beyond

Literalism
REGIONAL UPCOMING EVENTS
Healing Veterans
Memorial Day Weekend, May 23-24, Friday evening and all day Saturday.
War and the Soul
author Ed Tick leads a two-day workshop in Monmouth County, New Jersey. The Monmouth County Theosophical Society is sponsoring this event, and the location is still to be determined. For information call Beth Robinson at 732-695-2758, or email
theos.soc.mon.cty@gmail.com
. Friday night's workshop is open to the entire community. Saturday the focus is on veterans, their loved ones, and healing professionals.
Ozark Theosophical Education Center and Camp
June 5-8, 2008, Sulphur Springs, Arkansas. Major topics will be "Esoteric Legends, Stories, and Traditions", "Chinese Metaphysics", and "Feng Shui". Rooms will be available for $33 a night, with an additional charge of $5 for each additional person. A vegetarian meal plan is also available at a cost of
$35 per person for the weekend. The program fee is $20 for singles and $35 for couples. For more information call Nancy Blott at 405-412-1971, or write to Elwin Barrett, President, 1020 N. Harding St. Wichita, KS 67208.
Ron Miller
Thursday, May 15, 7 p.m. (CST)
Watch this live webcast at no charge. Viewers may send in comments or questions for the speaker while the program is in progress.
NATIONAL CENTER IN WHEATON
CALENDAR OF MAY EVENTS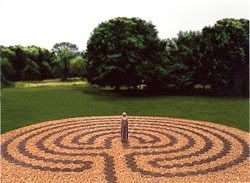 http://www.theosophical.org/events/nationalprograms/index.php
Tai Chi Chuan, an ongoing Friday class, 7:15 - 8:30 pm.
The focus will be on the meditative and health aspects of Tai Chi Chuan. All levels are welcome. Ben Furman has over 20 years experience in martial arts. He has studied Tai Chi Chuan with several 1st and 2nd generation students of Professor Cheng Man-Ching. Cost is $10 per class, $9 for members.
Belief Becomes Biology, by Ranjan, Thursday May 1, 7 p.m. Explore new perspectives about the mind/body connection. $9 for guests and $7 for members.
Interfaith Peace Prayers Group, led by Mazher F. Ahmed, Friday, May 2, 7 p.m. People of all faiths are warmly invited to attend this free event. Refreshments and conversation to follow.
Engaging Wisdom and Compassion, by Gelek Rimpoche, Wednesday, May 7, 7 p.m. Learn about traditional Tibetan Buddhism from a spiritual teacher and best-selling author who was born and raised in Lhasa. No charge, donations appreciated.
White Lotus Day Commemoration Program, May 8, 7 p.m. Celebrate the life and legacy of Helena Blavatsky with poetry, readings and music. No charge, donations welcomed.
Sex and Spirituality, by Ron Miller, Thursday, May 15, 7 p.m. Explore the two primary models of spiritual growth that were in competition in the early Christian centuries. $9 for guests and $7 for members.
Remembrance and Blessing, by Tim Boyd, Thursday, May 22, 7 p.m. Join us in an evening focused on a ceremony of remembrance and blessing for those who have passed on, as well as, for ourselves. No charge, donations welcomed.
Does Grammar Have a Role in the Life of the Spirit? Lawrence Weinstein, Thursday, May 29, 7 p.m. Language molds thinking, and changing how we use language can change our lives. His latest book, Grammar for the Soul (Quest Books, 2007), was featured in the May issue of O Magazine. He will be available for book signing after the program. $9 for guests and $7 for members.

THE THEOSOPHICAL ORDER OF SERVICE
In 1908 Annie Besant founded the Theosophical Order of Service (TOS). Many members of the Society wanted to actively promote the First Object of the Society: To form a nucleus of the Universal Brotherhood of humanity without distinction of race, creed, sex, caste or color. TOS offers a framework in which individuals may demonstrate practical and humanitarian actions in a theosophical spirit, whether or not they are members of the Theosophical Society.
Becoming a Totally Responsible Person is a workshop being sponsored by the Theosophical Order of Service on Saturday, May 31, 2008, from 10 a.m. to 5 p.m. at the Theosophical Society, 1926 N. Main St., Wheaton, IL 60187. The cost is $65 before May 15 and $75 after. For information call 630-668-1571, ext. 306, or go to www.theoservice.org. "Totally Responsible Person" trainers have trained over 100,000 people in 7 countries. You will learn essentially how to return to heart-based living and enhance effectiveness in your various relationships.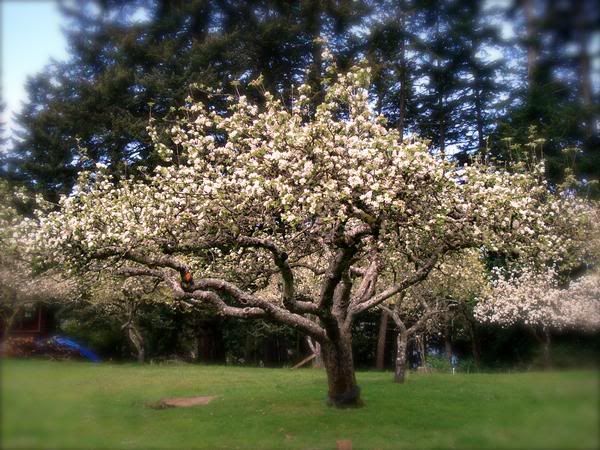 Making plans for summer? If you are looking for more than simply escaping from your everyday life, don't forget the divine locales that the Theosophical Society has available for retreat.
Camp Indralaya
is nestled in the San Juan Islands north of Seattle, Washington. They are hosting two weeklong retreats entitled, "
Celebrate the Family Spirit
," with this year's theme being "truth." There will also be a deep singing retreat, a yoga retreat and a mantra workshop. For more information, call 360-376-4526 or go to:
http://www.indralaya.com/current/programs4.html
.
Pumpkin Hollow Farm lies on the opposite side of the country in upstate New York. Highlights of this summer's offerings include: a Soldier's Heart, Veterans Return Retreat with Ed Tick and Dr. Faustus in the Tradition of Magic and Alchemy, featuring Dr. Stephan A. Hoeller. For information, call 518-325-3583 or go to: www.pumpkinhollow.org.
Ozark Theosophical Center and Camp is in the Ozark Mountains of Arkansas. Three-day retreat from June 5th to 8th, 2008. Major Topics: "Esoteric Legends, Stories, and Traditions", "Chinese metaphysics", "Feng Shui". Come find wisdom and serenity in these ancient mountains. For info, call Nancy Blott at 405-412-1971.
Far Horizons is located in the rugged wilderness of Giant Sequoia National Monument in California. There are service opportunities at Far Horizons as well as family weeks. For information, go to: www.farhorizons.org.
Enjoy summer! Grow and renew! Join us.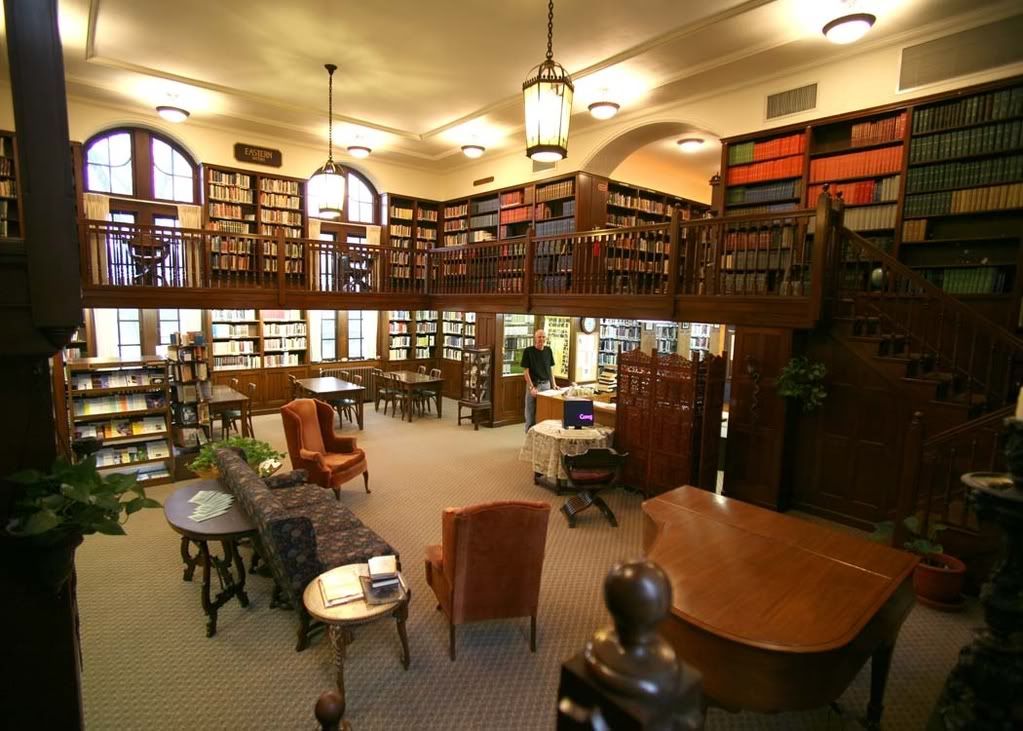 Library Main Page
Theosophical Study Group
On Wednesdays, beginning May 7, between 7pm - 8:30 pm, there will be a Theosophical Study Group that meets in the Library. It is open to all. At this initial meeting we will decide upon the first Theosophical text we will study. Reading and discussion will be the format of the group with snacks and socializing taking place between 8 pm - 8:30 pm. A light meal is available for $3 for those who can join us at 6pm. Contact library@theosophical.org or call 630-668-1571 Ext.304 with questions.
STORYTELLING
AND CAMPOUT
On Summer Solstice, June 21, the Friends of Olcott and the Order of the Round Table will present the Theosophical Society's first Storytelling Carnival and Campout. From 1-6 pm, storytellers will perform tales of nature, magic, love, and enchantment. This festive afternoon will also feature craft making, a book sale, carnival games, and live music.
Friends of Olcott is a new organization to benefit the Henry S. Olcott Memorial Library through FUNdraising and other exciting activities. Friends of Olcott have sponsored the successful Open Mic Soirées and a Hootie-Hoo Dance (a dance to scare winter away).
The Order of the Round Table, based upon the noble principles exemplified in the activities of the legendary King Arthur and the Knights of the Round Table, is an organization open to all ages who are called to inspire goodness through actions of service and by developing in themselves a virtuous life.
A campout will follow at 6 pm, beginning with a brief, summer-themed play. The campout, for those aged 8 and older, will include dinner and breakfast, stories, and singing by the campfire. There is a ten dollar fee per person to camp and pre-registration is required. A parent or legal guardian must accompany all children. Please call 630-668-1571 x304 to register or you can print registration forms here.
We need volunteer help for craft booths, refreshments, and carnival activities. Contact

library@theosophical.org

or 630-668-1571 Ext.304
Request for volunteers!
Volunteers needed to greet visitors and answer the telephone in the main lobby Tuesdays, Thursdays, and Fridays between 10am and 4pm. Volunteers receive a free vegetarian lunch between 12 - 1 pm, free admission to classes and lectures, and a 20% discount at Quest Book Shop! Contact 630-668-1571 Ext.315
"Let thy soul lend its ear to every cry of pain like as the lotus bares its heart to drink the morning sun."
The Voice of the Silence, H. P. Blavatsky