THE
THEOSOPHICAL
SOCIETY
IN AMERICA
Vision
has a vision of wholeness that inspires a fellowship united in study, Meditation, and service.
Mission
encourages open-minded inquiry into world religions, philosophy, science, and the arts in order to understand the wisdom of the ages, respect the unity of all life, and help people explore spiritual self-transformation.
Ethic
holds that our every action, feeling, and thought affects all
other beings and that each of us is capable of and responsible for
contributing to the benefit of the whole.
Choose from over 150 programs in the popular MP3 format. Listen online or download our FREE programs to your MP3 player. Over 150 topics including meditation, mysticism, The Secret Doctrine, the Baghavad Gita, Plato, Socrates, Kabbalah, esoteric Christianity, Buddhism, Gnosticism, reincarnation, and much more.




CLICK HERE
November Specials!
30% Discount
for this months
Featured Items
Discount is available
online and by phone.
If ordering by phone, please call
1-800-669-9425 x348
and mention the E-newsletter discount.
Offer good until
November 30, 2008
DVD

OF THE MONTH

Creative Evolution
by
Amit Goswami
The author of Creative Evolution postulates that consciousness is the basis of evolution, moving from simple to complex forms over time as consciousness evolves. 62 minutes.



CD
OF THE MONTH
The Rebirth of Christian Gnosticism
by
Geddes MacGregor


In the twentieth century, the discovery of certain Gnostic texts has created a revival of interest in Gnosticism. 80 minutes.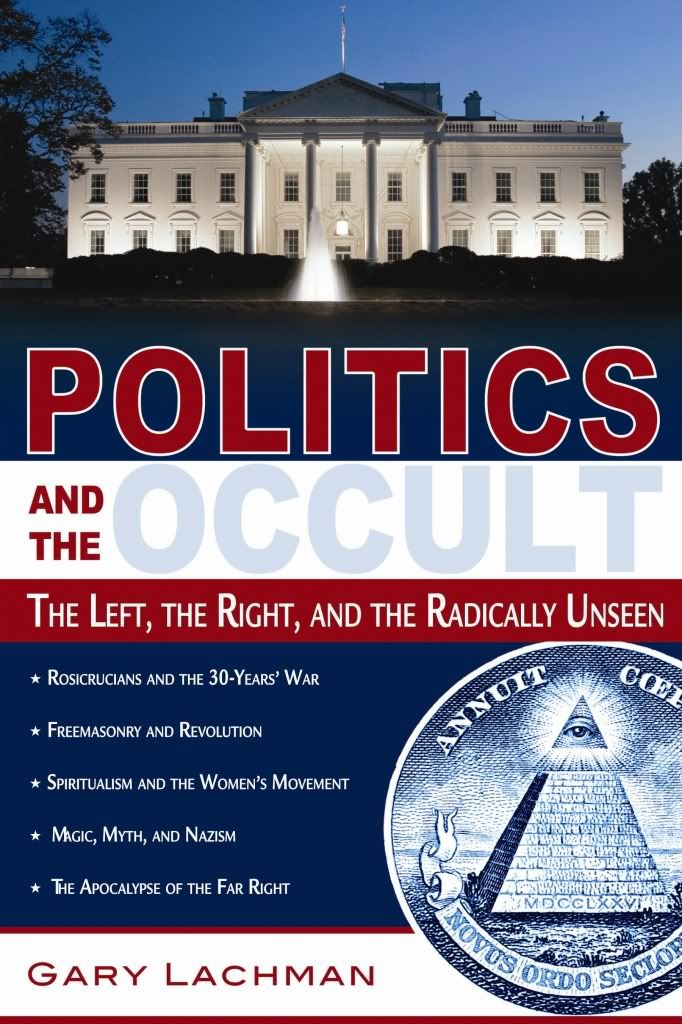 The Left, the Right, and the Radically Unseen
by Gary Lachman

We don't usually associate the gritty business of politics with the occult, but esoteric beliefs have influenced the "destiny of nations" since the time of ancient Egypt and China, when decisions of state were based on portents and astrology. Gary Lachman shows how occult ideas continue to shape modern political philosophy. He also asks whether the separation of church and state characterizing modern political philosophy should be maintained.



Theosophist

a new community blog about theosophy with contributors from all over the world, hosted
by Chris Richardson



Enroll in our
FREE online
courses!

"Introduction to Theosophy"

"Foundations of the Ageless Wisdom"

"The Key to Theosophy"

Go to
web page
to enroll.

Choose instructor assisted or
independent study.




Access back issues of our bimonthly magazine featuring articles on philosophy, science, religion, and the arts.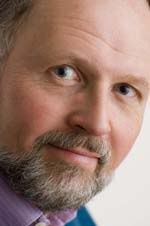 NATIONAL CENTER IN WHEATON
CALENDAR OF NOVEMBER EVENTS

THE THEOSOPHICAL ORDER OF SERVICEA Union of Those Who Love For the Service of All Who Suffer
The next TOS Action Meeting is scheduled for

Monday, Nov. 3

from

6:30 - 8:00 p.m.

At the October meeting we discussed volunteering and/or donating food, cleaning supplies, and newspaper to an animal shelter. We still have to decide which animal shelter and then schedule it for January. Please hold any items you would like to donate until then.
Please keep in mind that the meetings and the projects we volunteer to do are open to all: TOS and TS members and non-members alike. Therefore, we invite you to bring a friend, family member, or a teenaged son or daughter; they will be welcomed. For more information please visit www.theoservice.org or call 630-668-1571 x306.
Calendar of Upcoming TOS Volunteer Activities
Monday, November 3

, TOS Action Meeting-6:30-8 PM at the Theosophical Society in Wheaton, IL
Friday, November 14

, Volunteer/visit Hesed House-Jon Knebel (5:30-10pm)
Sunday, December 14

, Christmas project at HSP-Jeanne Proulx
This project at the Humanitarian Service Project (HSP) involves sorting, wrapping, and organizing Christmas gifts and toys for children in needy families living in DuPage and Kane County. Some lifting is required but it's nothing heavy. Gifts are sorted so that they are evenly distributed for all of the children. There may be some other things that we can do there as well.


SUMMER NATIONAL GATHERING AT OLCOTT

July 24-28 2009
Mark your calendars now for
SNG 2009 TOGETHER DIFFERENTLY!
Please join us next summer at our National Center for exciting speakers and meaningful Theosophical discussion. Visit our website for updates and details.




We invite you to the

Fifth Parliament of the World's Religions

, December 3-9, 2009 in Melbourne, Australia. Please refer to www.parliamentofreligions.org for details and registration.
The theme of the 2009 Parliament,

Make a World of Difference: Hearing Each Other, Healing the Earth

, underscores the opportunity for religious and spiritual communities and all people of good will to act on environmental concerns and take responsibility for cultivating awareness of our global interconnectedness.
His Holiness the Dalai Lama has agreed to address the Closing Ceremony of the Melbourne Parliament of the World's Religions on the afternoon of December 9th, 2009.
THEOSOPHICAL WORLD CONGRESS
July 10-15, 2010 -
Rome, Italy
The Societa Theosofica Italiana invites you to the 2010 Theosophical World Congress. This is your chance to meet with Theosophists from around the globe in the historic setting of Rome, Italy. After the congress, allow time for a short tour of the sites of beauty and history.
The comfortable four-star Summit Hotel and Convention Centre, Via della Stazione Aurelia 99, in Rome will be the venue for this international congress. The cost is 88 euros for shared room and 110 euros for single room. This price includes accommodations and three meals. A shuttle service is available from and to the airport.
Save the dates and plan to join us for this international event. More information and details will be posted as they become available.



The 24 participants in this year's Olcott Experience, October 16-20, represented 20 groups plus 2 Olcott Staff Members, an Australian member, and a volunteer from Massachusetts. The weekend started off with the group attending our regular Thursday night lecture, Conservative Soul, Liberated Soul, by Jim Kenny, Director of Common Ground Deerfield, IL. Among the many activities in which the members participated were a TOS Healing Service, a Knights of the Round Table meeting, and a presentation on the 7 Keys to e-mail Marketing. After researching some facet of Theosophy in the Olcott Memorial Library and Research Center, participants gave brief presentations. There was a special presentation about Adyar, our International Headquarters, and also one about the Australian Section. Every group member received a copy of 100 Years of Theosophy by Joy Mills and a DVD on the history of Adyar.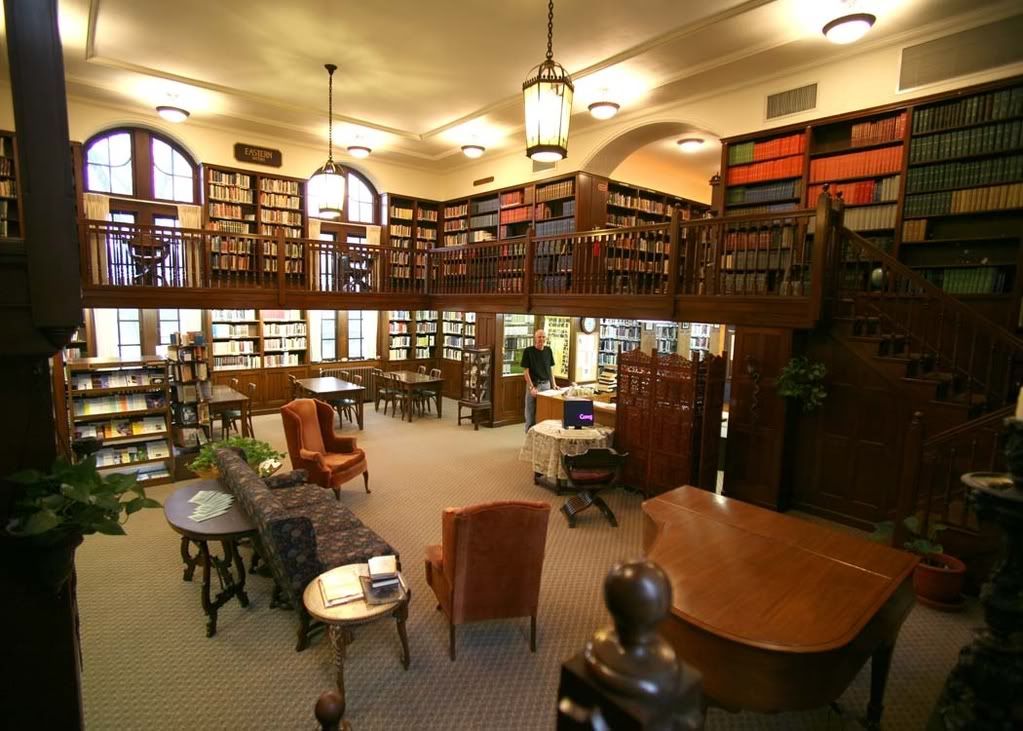 Library Main Page
Help your library's resources become more accessible! MATCH OUR GRANT

The library was awarded a grant of $25,000 by the Illinois State Library (ISL), a Department of the Office of Secretary of State, using funds provided by the U.S. Institute of Museum and Library Services (IMLS), under the federal Library Services and Technology Act (LSTA).
This grant requires matching funds and will enable our unique repository for Theosophical material to be more visible nationwide with full and updated bibliographic records. It will also allow our catalog to be hosted and maintained by a larger consortium better equipped to manage and maintain our library server.
To donate towards the MATCH THE LIBRARY GRANT fund through our Annual Fund:

1. Contact library staff at library@theosophical.org
2. Call 800-669-1571 ext. 304
3. Write to us at the Henry S. Olcott Memorial Library, PO Box 270, Wheaton, IL, 60187
4. Donate online by visiting this page and selecting Library-Friends of Olcott.

The Theosophical Society in America is a 501(c)(3) charitable organization and all donations are tax deductible.
Request for volunteers!
Volunteers needed to greet visitors and answer the telephone in the main lobby Tuesdays, Thursdays, Fridays and Saturdays between 10 a.m. and 4 p.m. Volunteers receive a free vegetarian lunch between 12 - 1 p.m., free passes to classes and lectures, and a 20% discount at Quest Book Shop! Contact 630-668-1571 Ext.315



"When you demand nothing of the world, nor of God, when you want nothing, seek nothing, expect nothing, then the Supreme State will come to you uninvited and unexpected."
~ Nisargadatta Maharaj