THE
THEOSOPHICAL
SOCIETY
IN AMERICA
Vision
has a vision of wholeness that inspires a fellowship united in study, Meditation, and service.
Mission
encourages open-minded inquiry into world religions, philosophy, science, and the arts in order to understand the wisdom of the ages, respect the unity of all life, and help people explore spiritual self-transformation.
Ethic
holds that our every action, feeling, and thought affects all
other beings and that each of us is capable of and responsible for
contributing to the benefit of the whole.
Choose from over 150 programs in the popular MP3 format. Listen online or download our FREE programs to your MP3 player. Over 150 topics including meditation, mysticism, The Secret Doctrine, the Baghavad Gita, Plato, Socrates, Kabbalah, esoteric Christianity, Buddhism, Gnosticism, reincarnation, and much more.




CLICK HERE
October Specials!
30% Discount
for this months
Featured Items
Discount is available
online and by phone.
If ordering by phone,
please mention
30% October Discount
from E-newsletter.
To order please call:
1-800-669-9425 x348
Offer good until
October 31, 2008
DVD
OF THE MONTH

CD
OF THE MONTH
Renee Weber


The 17th century philosopher Benedict de Spinoza bravely espoused a holistic vision of the universe during the time of the Spanish Inquisition.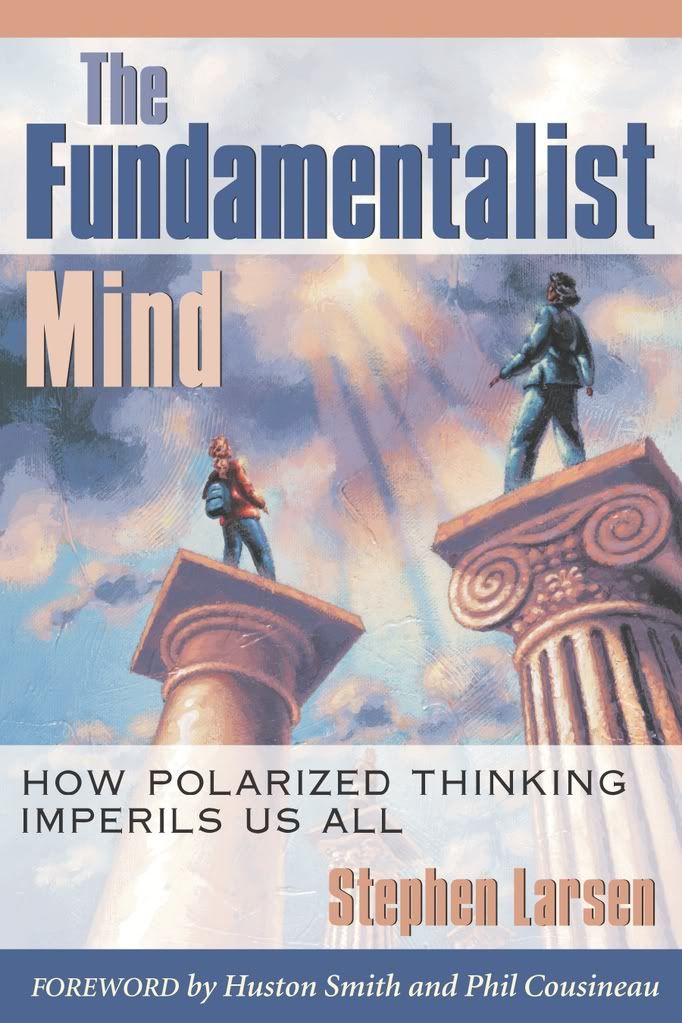 The Fundamentalist Mind
How Polarized Thinking Imperils Us All

by Stephen Larsen

In The Fundamentalist Mind, Dr. Larsen follows suit with famed 20th century mythologist Joseph Campbell, citing both the creative potential and destructive power of myth. This book will help people of all religious, political, and social persuasions understand their inner fundamentalist. Dr. Larsen even provides exercises that help us identify negative thinking and teach us how to live more flexible, thoughtful lives.

To order this book online enter the code HCAT08 when you check out.




Your Opinion is Important!

Members and
Quest Magazine subscribers, please fill out your Quest survey.
Click here and let us know what you think!

Theosophist


a new community blog about theosophy with contributors from all over the world, hosted
by Chris Richardson




Enroll in our
FREE online
courses!

"Introduction to Theosophy"

"Foundations of the Ageless Wisdom"

"The Key to Theosophy"

Go to
web page
to enroll.

Choose instructor assisted or
independent study.




If you can't make it to the

Mystical Heart of Christianity

CHECK THIS OUT

The Unity School of Christianity and the Association of Unity Churches are presenting a six-part video

web cast series

t

hat explores a controversial view of Jesus

and his teachings.

The series will be led by Deepak Chopra and hosted by Rev. Wendy Craig-Purcell.

Mystical Heart of Christianity:
Moving Beyond Literalism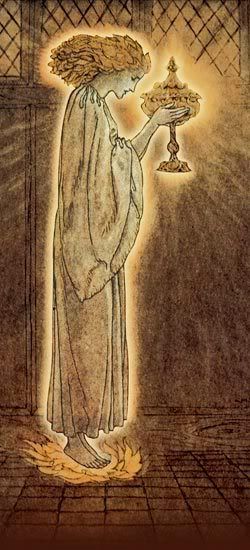 Join us at this year's National Conference on October 31 to November 2, 2008, in Holyoke, MA, for a stimulating exploration of esoteric Christianity.

This will be an exciting and groundbreaking event.
Participants will not only learn and practice the teachings of esoteric Christianity but also help shape the discussion of how it could alleviate some of the dysfunction evident in religion today. Come join us for a stimulating exploration of an ancient yet eternally fresh way
to understand the Christian approach to spirit!


Featured Speakers:


Richard Smoley ~ The Future of Esoteric Christianity
Christopher Bamford ~ Before Abraham Was, I Am
Rev. Jon Mundy, Ph.D. ~ What is Mysticism?
Roger Woolger, Ph.D. ~ Man of Light: The Lost Secret of the Cosmic Christ
Rev. Carol Parrish, Ph.D. ~ The Return of the Absent Mother
Coleston Brown ~ Christianity as a Magical Way
Cherry Gilchrist ~ The Red Corner: The Creative Dimension of Folk Christianity in Russia and Beyond
Robert Ellwood, Ph.D. ~ Myth and Meaning in Christianity

NATIONAL CENTER IN WHEATON
CALENDAR OF OCTOBER EVENTS
Web Cast: Conservative Soul, Liberal Soul
Thursday, October 16, 7 p.m.-9 p.m.

What is the "conservative soul" at its very best? And what is the liberal equivalent? Our conversation brings us toward the progressive center that may yet prove to be the shared spark that animates both the conservative soul and the liberal souls.
Jim Kenney is a Trustee, International Interreligious Peace Council. He has done doctoral work in comparative religions at Northwestern University. $9 guests - $7 members.


Register now for new daytime classes!

Call 630 668-1571 ext. 300

Register by phone or mail.

Vegetarian lunch is available for $6 if notified in advance.


Living on Purpose: Meditation Plus
Thursdays, Oct. 9- Nov. 6 (5 classes) 10:00-11:30 a.m.

Learn a variety of forms of meditation. We will also examine techniques that we can bring into our everyday life-helping us to be awake in our lives.

Margaret McKenzie,

a social worker and Senior Dharma Teacher in the Kwan Um School of Zen, makes meditation accessible and relevant. $50 guests (or $12 per class), $40 members.



The Religion - Science Wars
Wednesdays, Oct. 15 - Oct. 29

(3 classes)

10 a.m.-noon

What's going on? What are the key issues, and who are the key players in the 21st century rekindling of the religion-science wars?

Jim Kenney

is the former Global Director, Council for a Parliament of the World's Religions; coeditor,

Interreligious Insight: A Journal of Dialogue and Engagement

; and director of Common Ground in Deerfield, IL. Enrollment is only for the complete series. $40 guests, $30 members.

Interfaith Peace Prayers Group

Friday, October 10 at 7 p.m.


The Theosophical Society will again host the Interfaith Peace Prayers group. People of all faith traditions are welcome to attend this group whose purpose is to pray for peace in these turbulent times.

Mazher F. Ahmed

, vice president and trustee for a Council of the Parliament of the World's Religions, is vice president of the Batavia Islamic Center.

No charge. Refreshments and conversation follow the meeting.



ONGOING PROGRAMS

Sundays, 11a.m. Meditation group, led by Jim Bosco. No charge.

Sundays, 6:30 to 8:00 p.m., Study Group: The Wisdom of the Advaita Teachers. Facilitators will be Sy Ginsburg, Jon Knebel, and Pam King. The text is Talks with Ramana Maharshi: On Realizing Abiding Peace and Happiness. $5 suggested donation for each meeting.

Sundays, 7 p.m. Young Theosophists meet in the family room. Geared to appeal to those in their mid-thirties or younger, this group offers discussions about some of the great Theosophical questions, as well as meditations and service projects. Free.


Mondays

, 7 p.m. to 8:30 p.m.,

The Golden Thread and the Threatened Gold,

Oct. 6 - Dec. 15

.

This course facilitated by

Govert Schuller

will explore the knowledge passed on by the Western Mystery Traditions. The book,

The Golden Thread: The Timeless Wisdom of the Western Mystery Traditions,

by Joscelyn Godwin will be taken as a starting point. Donations are welcome.

Tuesdays, 7:30 to 8:30 p.m., The Buddha's Vision for Humanity, Nov. 4 - Dec. 9. Join John Cianciosi, an ordained Buddhist monk in the Thai Theravada tradition, for talks and discussions exploring these unique teachings and relating them to present day conditions. $75 guests (or $15 per class) $60 members.

Wednesdays,

12 to 1 p.m.

Qigong and Tai Ji for Health,

led by

Renee Ryan,

who has practice the healing arts for 30 years, studied in Korea, and recently returned from China. These movements improve your immune system, boost energy, and relieve stress. $115 guests (or $9 per class) $95 members.

Wednesdays

(the second one of each month), 7:00 to 9:00 p.m.,

Voluntary Simplicity of West Suburban Chicago

meets here. For more information go to

www.vschicagowestsuburban.org Fridays

, 7:15 to 8:30 p.m.

Tai Chi Chuan

. Instructor

Ben Furman

has over 20 years of experience in martial arts. All levels welcome. Cost is $10 per class, $9 for members. Stay afterwards for a social hour and the chance to watch a DVD with a Theosophical theme.

For more information and a complete list of programs, visit

Our Website

THE THEOSOPHICAL ORDER OF SERVICEA Union of Those Who Love For the Service of All Who Suffer

Thank you to all those who attended the first meeting of the TOS Action Group. About a dozen people brought their ideas to the September meeting where they discussed a variety of possible projects and service opportunities. The calendar below lists the project along with its coordinator. If you would like more information or want to volunteer, please visit our Web site at www.theoservice.org. The next meeting is scheduled for Monday, Oct. 6 from 6:30-8 p.m. at the Theosophical Society. Please keep in mind that the meetings and projects are open to non TOS/TS members; therefore bring a friend, family member, even your teenagers! Everyone is welcome.


Calendar of Upcoming TOS Volunteer Activities

Monday, October 6 at 6:30 p.m. - Next TOS action meeting - Jeanne Proulx
Saturday, October 11 - Wheaton Franciscan Earth Summit - Paula Finnegan
Saturday, October 18 - Life Source Blood Drive - Pam King
Saturday, October 25 - All day workshop partnering with SOS
Friday, November 14 - Volunteer/visit Hesed House-Jon Knebel (5:30 - 10 p.m.)
Sunday, December 14 - Christmas project at HSP - Jeanne Proulx
This project at the Humanitarian Service Project (HSP) involves sorting, organizing, and wrapping donated Christmas gifts and toys for needy families living in Du Page and Kane County. There may be some other things that we can do there as well.


Brighten A Life!!!
Life Source Teams with TOS for Blood Drive
The Theosophical Order of Service will host a Life Source blood drive on Saturday, Oct. 18, 2008, from 10 a.m. to 4 p.m. on the Theosophical Society campus. For more information about Life Source and how to donate blood, visit www.lifesource.org. Appointments can be made online.


Spirituality, Community, and Service

Saturday, October 25, 10 a.m. - 4 p.m.
This all day event, co-sponsored by the Theosophical Order of Service and the Science of Spirituality, brings together leaders in the interfaith field. Using panel discussions, break out groups, and meditation, we will explore the multifaceted role of service in our lives.

Mazher Ahmed, vice president and trustee for a Council of the Parliament of the World's Religions, is vice president of the Batavia Islamic Center.

Larry Clemmons is a Registered Reflexologist and an ordained interfaith minister, founder and pastor of the Interfaith Fellowship Church in Chicago.


Hema Pokharna, PhD, is a researcher at the University of Chicago and director of Journeys of Life, a program promoting health, wholeness, and disease prevention. She has extensive training in Gestalt, nonviolent communication, and conflict resolution.

Donations are always welcome, but there is no charge for this event. A free vegetarian lunch is being provided compliments of the Science of Spirituality.

Registration by phone (630-668-1571, ext. 300) or mail is required.



PARLIAMENT OF THE WORLD'S RELIGIONS
The Council for a Parliament of the World's Religions would like to invite you to our third lecture of the Downtown Luncheon Series.
Rev. Donald Senior
will be speaking on
October 24
, 2008.
For more information about the Downtown Luncheon Series, please contact: Cecilia Guerrero at Luncheon@parliamentofreligions.org or Parliament web site
www.parliamentofreligions.org
Inter-American Congress
The Congress of the Inter-American Theosophical Federation brought over 80 participants from 16 countries to Olcott. For 5 days, the bilingual group shared Theosophical ideas along with an international cultural exchange. Gaspar Torres of Cuba gave each national group a photo of I. K. Taimni, the lobby and stage were decorated with lovely floral arrangements from the Las Vegas Lodge, and the Columbian contingent presented the TS with a beautiful decorative enameled metal plate. The Mexican members entertained us with a demonstration of regional dances at an impromptu cultural evening.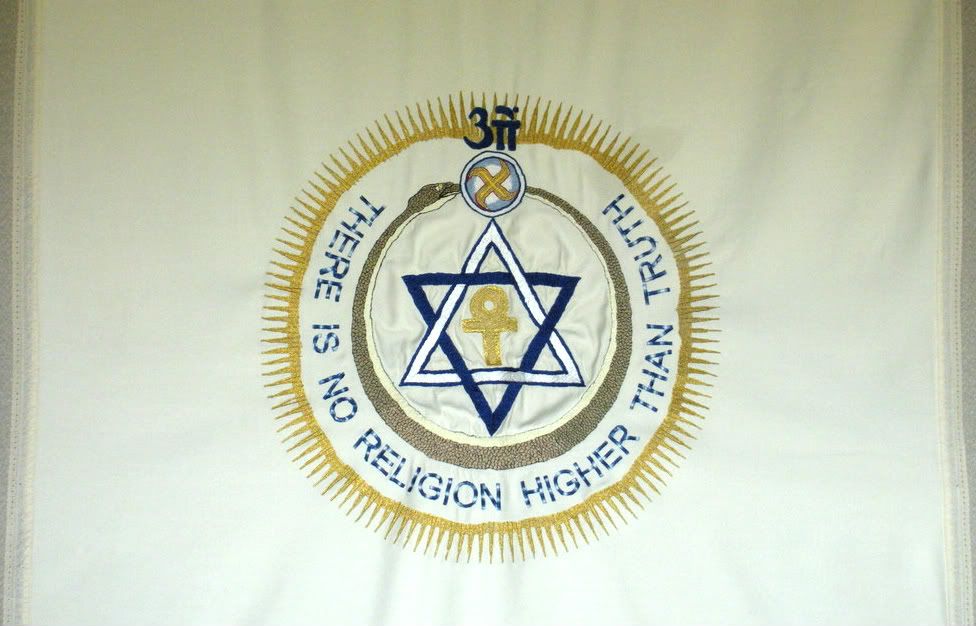 Logia España from Los Angeles gifted the IATF host with two banners of the TS emblem: an expertly embroidered piece by Soffy Murillo, and an appliquéd emblem by an anonymous donor.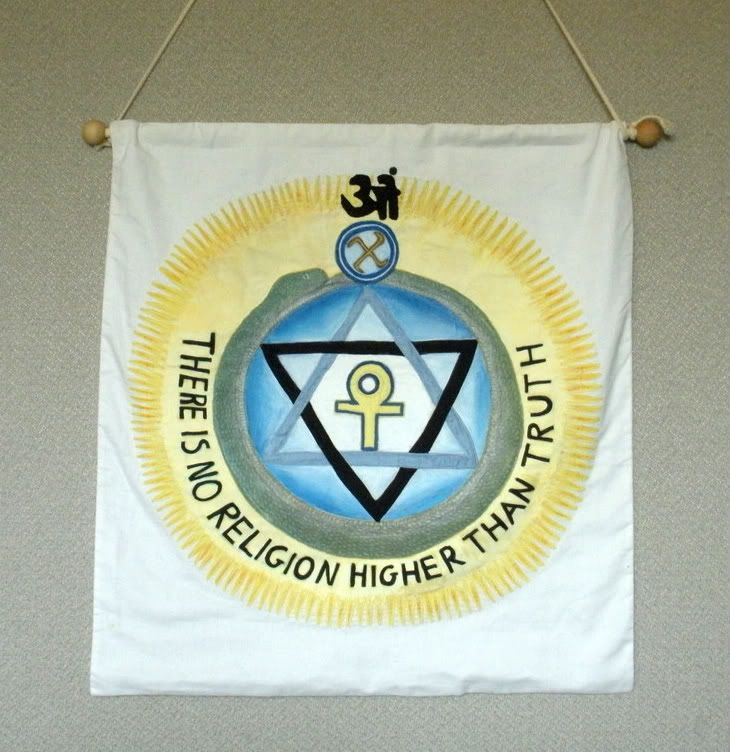 If you have questions about TSA history or wish to donate papers, memorabilia, and photographs, please call Janet Kerschner, Archivist at 630-668-1571, extension 353.

Second Annual Celebration of Peace
ThinkGlobalArts Foundation
and the city of Naperville continue their month-long celebration of Peace featuring events and activities associated with peace and humanitarian projects.
On
October 1
, Robert Thurman, who has been honored by Time Magazine as one of its 25 most influential Americans and described as a "larger-than-life scholar", activist, author and tireless proponent of peace, will address the community at North Central College. Martin Luther King III, founder of Realizing the Dream, an organization that continues the liberating work of his father, Dr. Martin Luther King, Jr. will speak at Neuqua Valley High School on
October 29
.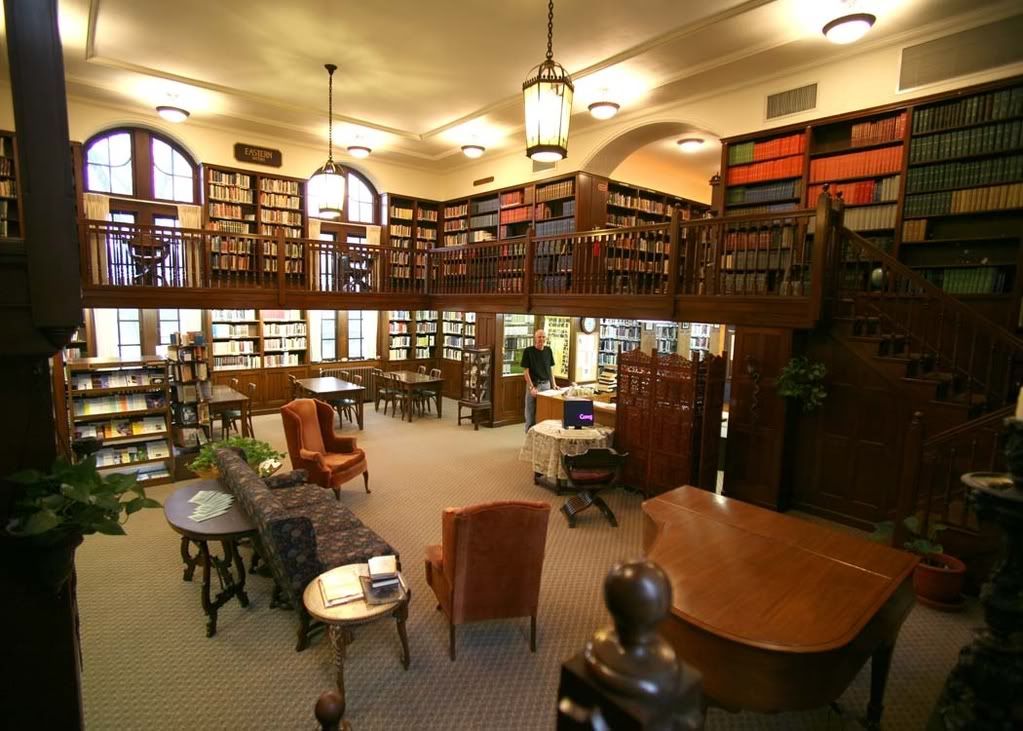 Library Main Page
Request for volunteers!
Volunteers needed to greet visitors and answer the telephone in the main lobby Tuesdays, Thursdays, Fridays and Saturdays between 10 a.m. and 4 p.m. Volunteers receive a free vegetarian lunch between 12 - 1 p.m., free passes to classes and lectures, and a 20% discount at Quest Book Shop! Contact 630-668-1571 Ext.315



"The moment you venture out, something takes place in you and about you. Life comes to your aid in various ways. You may not like the form in which it comes to you - it may be misery, struggle, starvation - but when you invite life, things begin to happen. But you see, we don't want to invite life, we want to play a safe game; and those who play a safe game die very safely."

- J. Krishnamurti, Think on These Things