THE
THEOSOPHICAL
SOCIETY
IN AMERICA
Vision
has a vision of wholeness that inspires a fellowship united in study, Meditation, and service.
Mission
encourages open-minded inquiry into world religions, philosophy, science, and the arts in order to understand the wisdom of the ages, respect the unity of all life, and help people explore spiritual self-transformation.
Ethic
holds that our every action, feeling, and thought affects all
other beings and that each of us is capable of and responsible for
contributing to the benefit of the whole.
Choose from over 150 programs in the popular MP3 format. Listen online or download our FREE programs to your MP3 player. Visit
www.theosophical.org
, select the Resource menu, and click on MP3 Downloads, or
Let your friends know about these free programs!
September Specials!
30% Discount
for this months
Featured Items
Discount is available
online and by phone.
If ordering by phone,
please mention
30% September Discount
from E-newsletter.
To order please call:
1-800-669-9425 x348
Offer good until
September 30, 2008
DVD
OF THE MONTH

The Extended Mind
by
Rupert Sheldrake
56 minutes long.
Sheldrake presents recent experimental evidence on strange powers of the mind.
CD
OF THE MONTH
by Ianthe Hoskins


Audio CD.
80 minutes long.

This is a fascinating commentary on a mystical poem by the English poet James Rhoades.
One Woman's True-life Journey to the Heart of the Grail

by Patrice Chaplin


A captivating tale of author and playwright Patrice Chaplan's early years spent in a mysterious town in Spain and the secrets she uncovers as she returns later throughout the course of her life. Her story follows the intriguing villagers of Girona, many of whom, she discovers, belong to a secret society formed to protect the legacy of Abbé Saunière of Rennes-le-Château fame. The mysteries surrounding him are at the very heart of the modern Grail phenomenon. Along the way she tells of her love affair with the town's favorite son and how their lives become dangerously entangled in the secrets buried in this beautiful, ancient city.

To order this book online enter the code HCAT08 when you check out.
Your Opinion is Important!

Members and
Quest Magazine subscribers, please fill out your Quest survey.
Click here and let us know what you think!

Theosophist


a new community blog about theosophy with contributors from all over the world, hosted
by Chris Richardson




Enroll in our
FREE online
courses!

"Introduction to Theosophy"

"Foundations of the Ageless Wisdom"

"The Key to Theosophy"

Go to
web page
to enroll.

Choose instructor assisted or
independent study.




September 6, 2008
Saturday, 11am to 6pm
1926 N. Main St., Wheaton, IL
Free admission, $5 on-site parking
A festival at the Theosophical Society with 21 speakers and activities, vegetarian food, vendors, drumming circle, healers, Cretan labyrinth, traditional Hawaiian dances, Qigong, Quest Book Shop sales, Sandalwood Sitar Music Concert-all on a beautiful 40 acre campus.
For more info
click here
or call 630-668-1571 Ext. 300
Blavatsky's Tibet: Lhasa, Everest, and Beyond!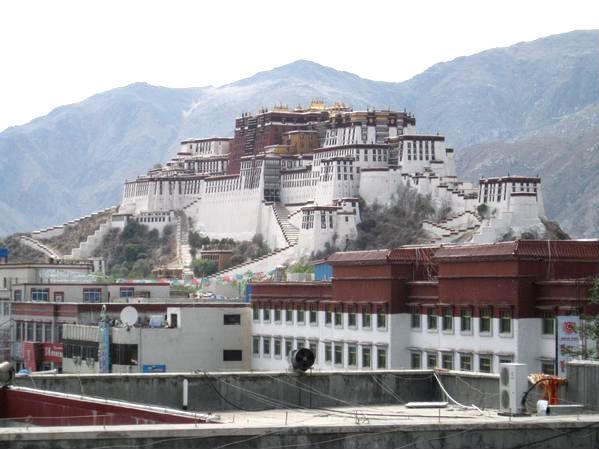 Dear Friends,
I have an important update of information about the next pilgrimage to Tibet.
TIBET IS OPEN!
This information comes from our friend, Pawan Tuladhar, in Kathmandu, Nepal. As of June 26, 2008, the areas that our Tibet Pilgrimage will explore on
October 03 - 21
are confirmed open to tourists.
This is your last chance to be included in this special pilgrimage sponsored by the Theosophical Society, Blavatsky's Tibet: Lhasa, Everest, and Beyond.
Don't miss this opportunity to follow in the footsteps of Madame Blavatsky. I imagine her spirit will be right there with you.
Happy travels,

Betty


P.S. For more information please visit
www.mysticaltibet.com
The Journey From Darkness to Light


The Inter-American Theosophical Federation hosts this Congress at Wheaton on

September 17 - 21, 2008

. Join us and strengthen the bonds of fellowship within this international gathering of Theosophists.

Dr. John Algeo

will be our main speaker and Mrs. Maria Parisen, Krotona resident, will conduct the workshop "Meditation - Theory and Practice". There will be a discussion panel and a symposium conducted by National Presidents of North, Central, and South America. There will also be follow-up discussion groups in both Spanish and English. Translators will be available throughout the conference to facilitate communication and understanding. For more information please click here.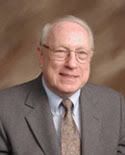 Dr. John Algeo
Vice-President of the
International Theosophical
Society, will talk about
"Our Mission as Theosophists".

Mrs. Maria Parisen
Krotona resident, will conduct

the workshop "Meditation -

Theory and Practice".

Mystical Heart of Christianity:
Moving Beyond Literalism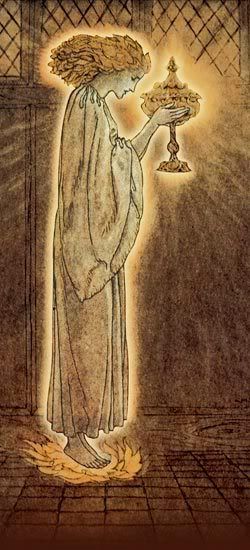 Join us at this year's National Conference on October 31 to November 2, 2008, in Holyoke, MA, for a stimulating exploration of esoteric Christianity.

This will be an exciting and groundbreaking event.
Participants will not only learn and practice the teachings of esoteric Christianity but also help shape the discussion of how it could alleviate some of the dysfunction evident in religion today. Come join us for a stimulating exploration of an ancient yet eternally fresh way
to understand the Christian approach to spirit!


Richard Smoley ~ The Future of Esoteric Christianity
Christopher Bamford ~ Before Abraham Was, I Am
Rev. Jon Mundy, Ph.D. ~ What is Mysticism?
Roger Woolger, Ph.D. ~ Man of Light: The Lost Secret of the Cosmic Christ
Rev. Carol Parrish, Ph.D. ~ The Return of the Absent Mother
Coleston Brown ~ Christianity as a Magical Way
Cherry Gilchrist ~ The Red Corner: The Creative Dimension of Folk Christianity in Russia and Beyond
Robert Ellwood, Ph.D. ~ Myth and Meaning in Christianity




THE THEOSOPHICAL ORDER OF SERVICEA Union of Those Who Love For the Service of All Who Suffer

Action Group Forming


The Theosophical Order of Service (TOS) invites you to join in a discussion of ways to increase service opportunities for groups and individuals. Our goal is to develop a TOS action group that can identify a few service-oriented projects, and then take the necessary action to complete the tasks. All who desire to be actively involved in service work may attend these monthly meetings. Our first meeting is scheduled for:


Monday, September 8, 2008, 6:30-7:30 p.m.
Theosophical Society in America
1926 North Main St
Wheaton, IL 60187

Realizing the value and limit of each person's time, we encourage volunteers to get involved at their own pace in whichever project appeals to them most. If you are already involved in a project, please share it with us. New ideas and suggestions are always welcome. Some suggestions already received include:
Helping the elderly with yard work, shopping, and transportation to healthcare appointments

Volunteering at established homeless center

Volunteering at animal shelter

Initiating new projects to raise public awareness for a cleaner environment
We hope that you will consider becoming a part of this growing network of concerned service-oriented individuals. We look forward to your participation.
For more information, please contact Jeanne Proulx at
Jproulx3366@yahoo.com
or 630-668-1571 ext. 306 or visit
www.theoservice.org.
Life Source Teams with TOS for Blood Drive
The Theosophical Order of Service will host a Life Source blood drive on Saturday, Oct. 18, 2008, from 10 a.m. to 4 p.m. on the Theosophical Society campus. For more information about Life Source and donating blood, visit
www.lifesource.org
Watch for details in the October E-newsletter.
Spirituality, Community, and Service
Saturday, October 25, 10 am - 4 pm
This all day event, co-sponsored by the Theosophical Order of Service and the Science of Spirituality, brings together leaders in the interfaith field. Using panel discussions, break out groups, and meditation, we will explore the multifaceted role of service in our lives.

Mazher Ahmed, vice president and trustee for a Council of the Parliament of the World's Religions, is vice president of the Batavia Islamic Center.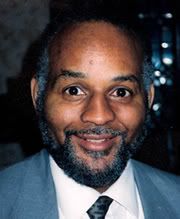 Larry Clemmons is a Registered Reflexologist and an ordained interfaith minister, founder and pastor of the Interfaith Fellowship Church in Chicago.

Hema Pokharna, PhD, is a researcher at the University of Chicago and director of Journeys of Life, a program promoting health, wholeness, and disease prevention. She has extensive training in Gestalt, nonviolent communication, and conflict resolution.


Donations are always welcome, but there is no charge for this event. A free vegetarian lunch is being provided compliments of the Science of Spirituality.

Registration by phone (630-668-1571, ext. 300) or mail is required.
THE THEOSOPHICAL COMMUNITY


A new online community moderated by
The Theosophical Society in America


The Theosophical Community is an online community meant to bring Theosophists together on a single online network and helps keep us connected. When you join, you can set up a personal profile, take part in discussions on the forum, upload photos and videos, keep a blog, join and form online groups and announce upcoming events. The Community is meant to serve several purposes:

Connecting members-at-large, who may not have a group near them, with other Theosophical Society members in a dynamic environment.
Providing a single, central space for Lodges/Study Centers, Federations, Camps, Retreats, and other groups and organizations to communicate with each other and announce upcoming events to Theosophists everywhere.
NATIONAL CENTER IN WHEATON
CALENDAR OF SEPTEMBER EVENTS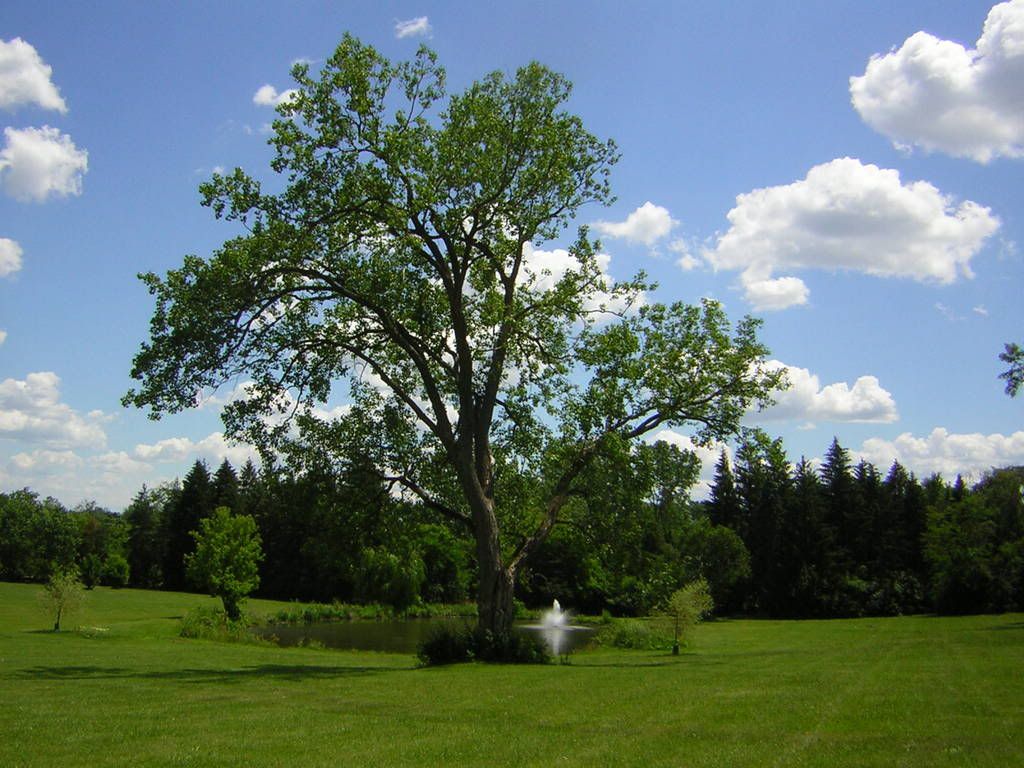 Fall passes are available for the Thursday evening programs. A one time payment of $45(member) or $55 (guests) will gain you entry into all Thursday programs September through December.

Webcast: Where is Religion in America Going?

If you can't make it on Sept. 25, you don't have to miss to Ron Miller's talk. Just turn on your computer and enjoy the Webcast of Where is Religion in America Going?

What will religion in America look like in 2020? No one has a crystal ball but if we look at current trends, we can draw some conclusions with a high probability of accuracy.

Ron Miller, PhD is Chair of the Religion Dept. at Lake Forest College. His many books include The Hidden Gospel of Matthew, The Gospel of Thomas, and Healing the Jewish-Christian Rift.


Register now for new daytime classes!
Call 630 668-1571 ext. 300

Living on Purpose: Meditation Plus
Thursdays, Oct. 9-Nov. 6 (5 classes) 10:00-11:30 a.m.
Learn a variety of forms of meditation. We will also examine techniques that we can bring into our everyday life-helping us to be awake in our lives.
Margaret McKenzie, a social worker and Senior Dharma Teacher in the Kwan Um School of Zen, makes meditation accessible and relevant.
Register by phone or mail. Vegetarian lunch is available for $6 if notified in advance. $50 guests (or $12 per class), $40 members.


The Religion - Science Wars
Wednesdays, Oct. 15 - Oct. 29 (3 classes) 10 a.m.-noon
Religion, says Richard Dawkins-Oxford biologist and author of The God Delusion-is one of the world's great evils, comparable to the smallpox virus but harder to eliminate. No, say many religious conservatives, it's just the opposite: science has developed a profoundly anti-religious agenda that threatens our moral and cultural foundation. What's going on? Why the sudden escalation of rhetoric and tension? What are the key issues, and who are the key players in the 21st century rekindling of the religion-science wars?
Jim Kenney is the former Global Director, Council for a Parliament of the World's Religions; coeditor, Interreligious Insight: A Journal of Dialogue and Engagement; and director of Common Ground in Deerfield, IL.
Enrollment is only for the complete series. Register by phone or mail.
$40 guests (vegetarian lunch available for $6 if notified in advance) $30 members.



ONGOING PROGRAMS
Sundays, 11am. Meditation group, led by Jim Bosco. No charge.

Sundays, 6:30 to 8:00 pm, Study Group: The Wisdom of the Advaita Teachers. Facilitators will be Sy Ginsburg, Jon Knebel, and Pam King. The text is Talks with Ramana Maharshi: On Realizing Abiding Peace and Happiness. You may join the group at any time. $5 suggested donation for each meeting.

Sundays, 7 pm. Young Theosophists meet in the family room. Geared to appeal to those in their mid-thirties or younger, this group offers discussions about some of the great Theosophical questions, as well as meditations and service projects. Free.

Mondays
, 7 pm to 8:30 pm,
The Golden Thread and the Threatened Gold
. This course lead by
Govert Schuller
will explore the knowledge passed on by the Western Mystery Traditions. The book
The Golden Thread: The Timeless Wisdom of the Western Mystery Traditions
by Joscelyn Godwin will be taken taking as a starting point. Donations are welcome.
Tuesdays
, 7:30 to 8:30 pm,
Thought Power in Theory and Practice
. Join
Dan Noga
in this 5 classes from Sept 9 to Oct. 7 and explore the Theosophical approach on how our thoughts can shape our lives and the world around us. No charge except a commitment to attend the complete series.
Wednesdays
(the second one of each month), 7:00 to 9:00 pm,
Voluntary Simplicity of West Suburban Chicago
meets here. For more information go to
www.vschicagowestsuburban.org
Wednesdays
, 12 to 1 pm.
Qigong and Tai Ji for Health
, led by
Renee Ryan
, who has practice the healing arts for 30 years, studied in Korea, and recently returned from China. These movements improve your immune system, boost energy, and relieve stress. $115 guests (or $9 per class) $95 members.
Fridays
, 7:15 to 8:30 pm.
Tai Chi Chuan
. Instructor
Ben Furman
has over 20 years of experience in martial arts. All levels welcome. Cost is $10 per class, $9 for members. Stay afterwards for a social hour and the chance to watch a DVD with a Theosophical theme.
For more information and a complete list of programs, visit
our website
or call 630-668-1571, ext. 300.
The International Day of Peace

September 21, Join the worldwide movement to create a Global Ceasefire

and day of peace and nonviolence.

WHAT: Established by a United Nations resolution in 1981, the International Day of Peace was first celebrated September 1982. It provides an opportunity for individuals, organizations and nations to create practical acts of Peace on a shared date. Use the International Day of Peace annually to highlight the Decade for a Culture of Peace and Non-Violence for the Children of the World, 2001 to 2010.


WHEN: Annually, 21 September


WHERE: Wherever you are.


WHO: You and all who care about building Cultures of Peace for the children of this and future generations.


WHY: To mark our individual and collective progress toward building Cultures of Peace, and serve as a reminder of our permanent commitment to Peace, above all interests and differences of any kind.
Individuals and nations, acting in concert, DO make a difference in the quality of our lives, our institutions, our environment and our planetary future. Through cooperation, we manifest the essential Spirit that unites us amid our diverse ways.


HOW: Through various paths to personal and planetary Peace.
Join people throughout the world in one minute of silence (or more!) this Day, and at NOON every day, in our common commitment to Peace.

Naperville Proclaims Second Annual Celebration of Peace
Month-Long Activities Promote Individual and Collective Peace


On September 2, Mayor Pradel will proclaim September 15th through October 16th Celebration of Peace month in Naperville. ThinkGlobal Arts Foundation, in partnership with the City of Naperville, North Central College, school districts 203 and 204, local businesses and other organizations, will sponsor activities to educate and inspire residents to embrace Peace in their daily lives. This celebration expands the definition of Peace to include issues of personal reflection, service, reconciliation and the environment.

ThinkGlobal Arts Foundation

uses the arts as a basis for the promotion of peace and understanding. Please visit

www.thinkglobalarts.org

for more details on the 2008 Celebration, and check out the Photo Gallery and In the Press for winning artwork and press articles from Celebration of Peace 2007.
PARLIAMENT OF THE WORLD'S RELIGIONS
The Council for a Parliament of the World's Religions would like to invite you to our second lecture of the Downtown Luncheon Series with D
r. Akbar Ahmed
. It will be held on Thursday,
September 18
at the Spertus Institute of Jewish Studies. Dr. Akbar Ahmed will speak about
"Islam in America".

You might also want to keep the following date in mind.
Rev. Donald Senior
will be speaking at the Downtown Luncheon Series,
October 24
, 2008.
For more information about the Downtown Luncheon Series, please contact: Cecilia Guerrero at
Luncheon@parliamentofreligions.org
or Parliament web site
www.parliamentofreligions.org
We hope that you will be able to join us!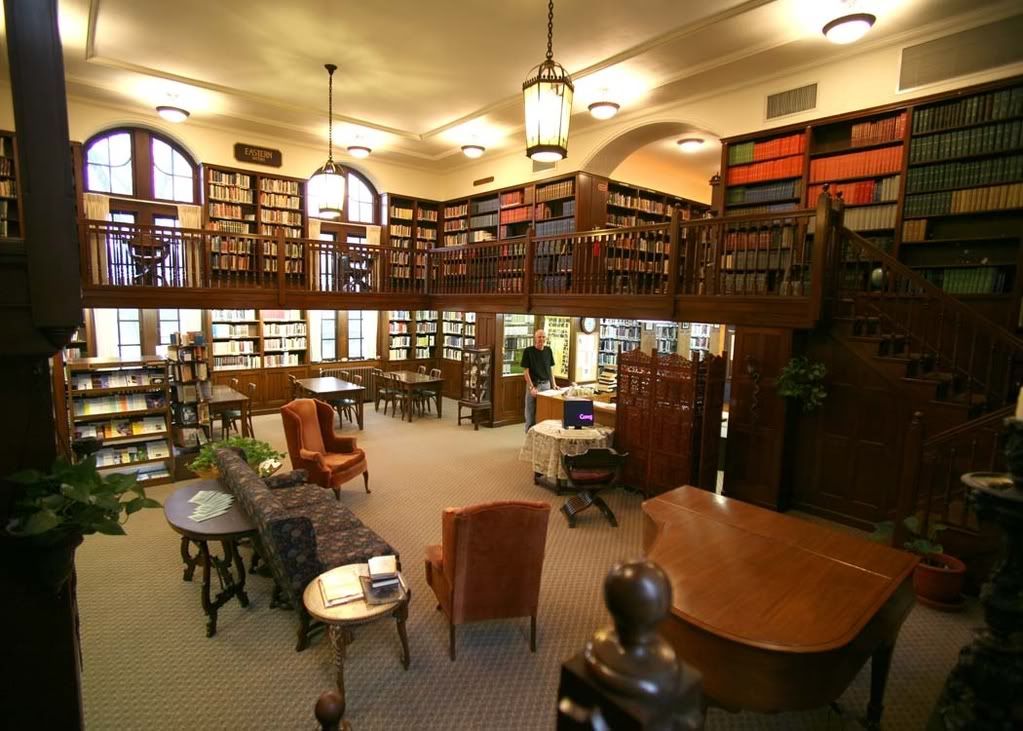 Library Main Page
Award for the Henry S. Olcott Memorial Library
The Office of the Secretary of State/ Illinois State Library awarded the Henry S Olcott Memorial Library a LSTA grant (Library Services and Technology Act) for $25,000 for Fiscal Year 2009 to enable the library to migrate to the MAGIC consortium in the DuPage Library System and become fully automated.
Joining the consortium will enhance cooperation and collaboration within and beyond the library community by sharing the materials and access with 12 other libraries. The grant supports the migration process and retrospective cataloging which will have to take place for the libraries holdings to become completely visible and available online. Corey Bard, librarian, and Marina Maestas, director of the Henry S. Olcott Memorial Library, wrote and applied for the grant in March 2008.
Request for volunteers!
Volunteers needed to greet visitors and answer the telephone in the main lobby Tuesdays, Thursdays, Fridays and Saturdays between 10am and 4pm. Volunteers receive a free vegetarian lunch between 12 - 1 pm, free passes to classes and lectures, and a 20% discount at Quest Book Shop! Contact 630-668-1571 Ext.315



Portrait of Krishnamurti returns to Olcott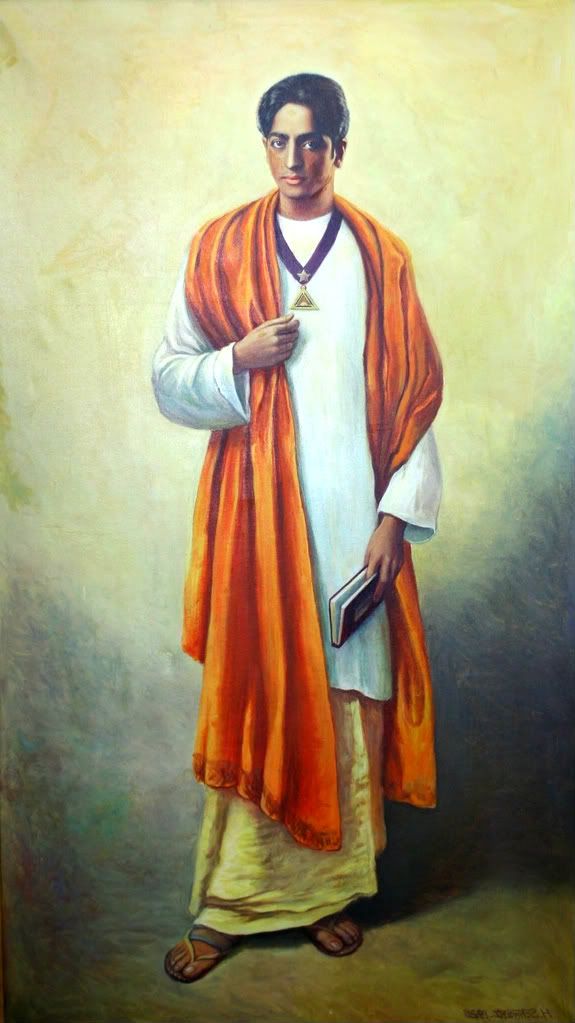 At Summer National Gathering on July 27, we unveiled a lovely work of art with an unusual history. Henry Schwartz, a longtime member of the Oak Park Lodge, painted a beautiful portrait of Jiddu Krishnamurti in 1926 and donated it to the Theosophical Society in America for its new headquarters in Wheaton. When Krishnamurti withdrew from the Society in 1929, many Theosophists were devastated and the painting was no longer displayed. The Schwartz family took the painting back to Oak Park where it resided for many decades, but recently offered to return it to the Society. We are thrilled to have this almost-life-size portrait of Krishnaji back in Wheaton. Many thanks go to Henry's son Vernon Schwartz, his daughter Karen Moran, and cousin Warren Schwartz. The family also donated precious photographs, a scrapbook, and a 1928 catalog from our publishing house.

New Display on Childhood Education
Did you know that both the Montessori and Waldorf School movements are closely tied to Theosophy? When you visit Wheaton, be sure to look over our hall display cabinets showing the influence on Theosophy on childhood education. Maria Montessori and her educational system are featured next to a display about Rudolf Steiner and his Waldorf Schools. A brochure is available listing sources of more information.
If you have questions about TSA history or wish to donate papers, memorabilia, and photographs, please call Janet Kerschner, Archivist at 630-668-1571, extension 353.

"Love is the only force known to man which it is not possible to vanquish by any threat, however dire, in any ordeal, however terrible, to which it may be put.
In its purity it inspires to the most wondrous sacrifice."


- N. Sri Ram, Thoughts for Aspirants