April
Specials!
30% Discount
for this month's
Featured Items
Discount is available
online and by phone.
If ordering by phone, please call
1-800-669-9425 x348
and mention the April E-newsletter discount.
Offer good until
April 30, 2009
DVD
OF THE MONTH

Sophia is the Greek name for the feminine principle of Creation. Includes PowerPoint presentation of iconic artwork. (80 min)
CD
OF THE MONTH
by
J. Krishnamurti



True meditation is not an escape from life, but leads to a deep understanding of life with all its joys and sorrows.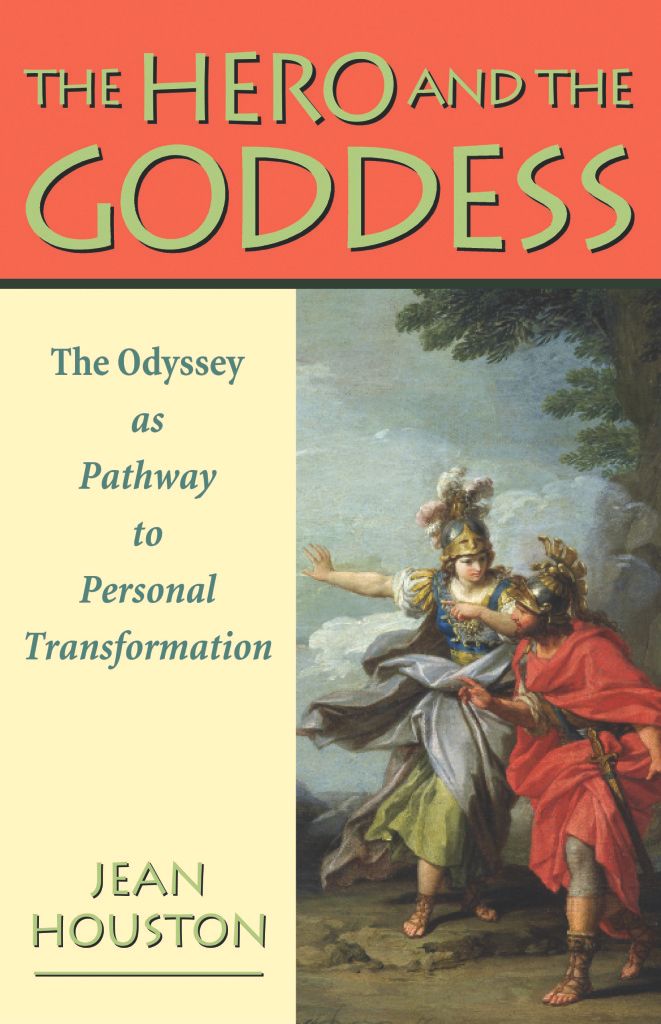 In this fresh approach to self-realization, human potentials leader Jean Houston provides empowering experiential exercises at every key stage of Homer's epic to make The Odyssey our own journey. As we set sail with Odysseus, together we endure loss and suffering, the search for the divine Beloved, and the joy of finally arriving home.


When ordering online or by phone, use the code
ENEWS
to receive the discount.
Choose from over 150 programs in the popular MP3 format. Listen online or download them to your MP3 player.





Access back issues of our magazine featuring articles on philosophy, science, religion, and the arts.

This work is made
possible through
DONATIONS
from
friends like you.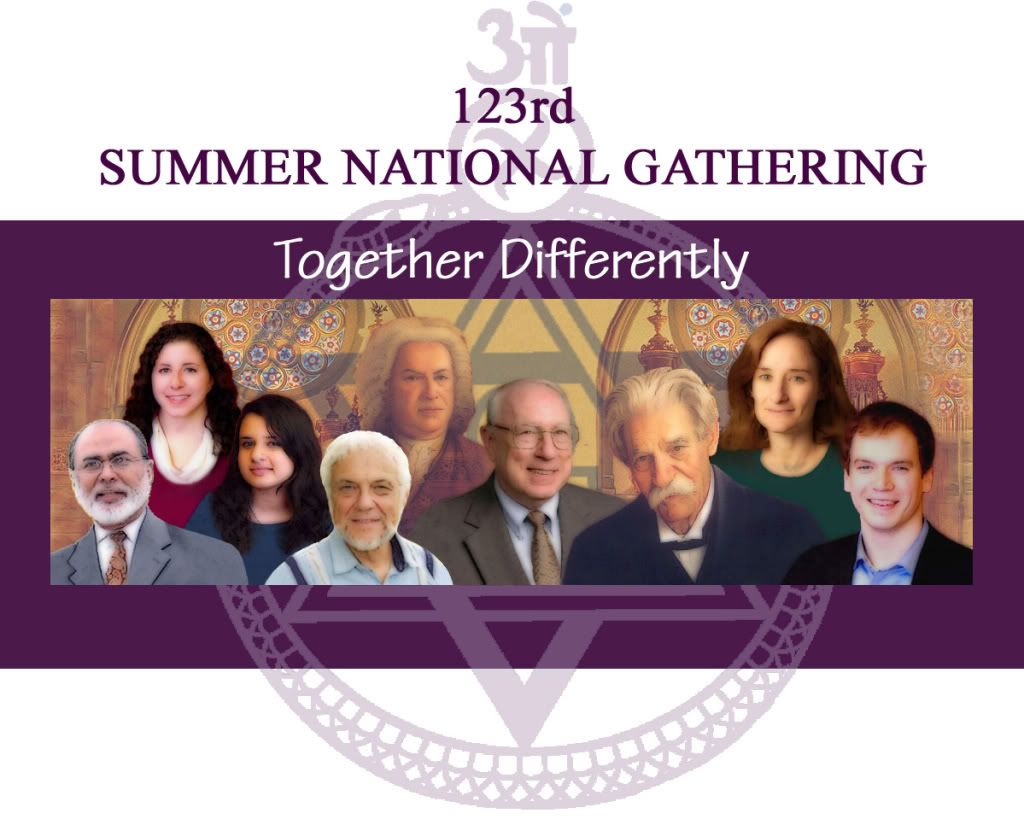 John Algeo

, "The Seven Rays: Being Different Together"
Robert Ellwood

, "Theosophy and the World Religions"
Friday, July 24
Opening of the 123rd Annual Meeting on Friday evening (formal wear optional).
Followed by a musical performance and refreshments.
Special Programs
Saturday, July 25
Interfaith Dialogue
,
co-sponsored by the Parliament of the World's Religions and held at Arrowhead Golf Club, Wheaton.
Sunday evening, July 26
Words of Albert Schweitzer and the Music of Bach
, a unique multimedia experience with master organist Gail Archer; narratives of Albert Schweitzer's inspiring words by Renate zum Tobel, David Bruce, and Dan Smolla, along with a biographical slide presentation.
Plus: music, entertainment, bargain book sale, and much more!



Complete Program

Word | PDF


Registration form

Word | PDF

For more details call 1-800-669-1571, ext. 320 or
click here
NATIONAL CENTER IN WHEATON


YOUR NEW AUDITORIUM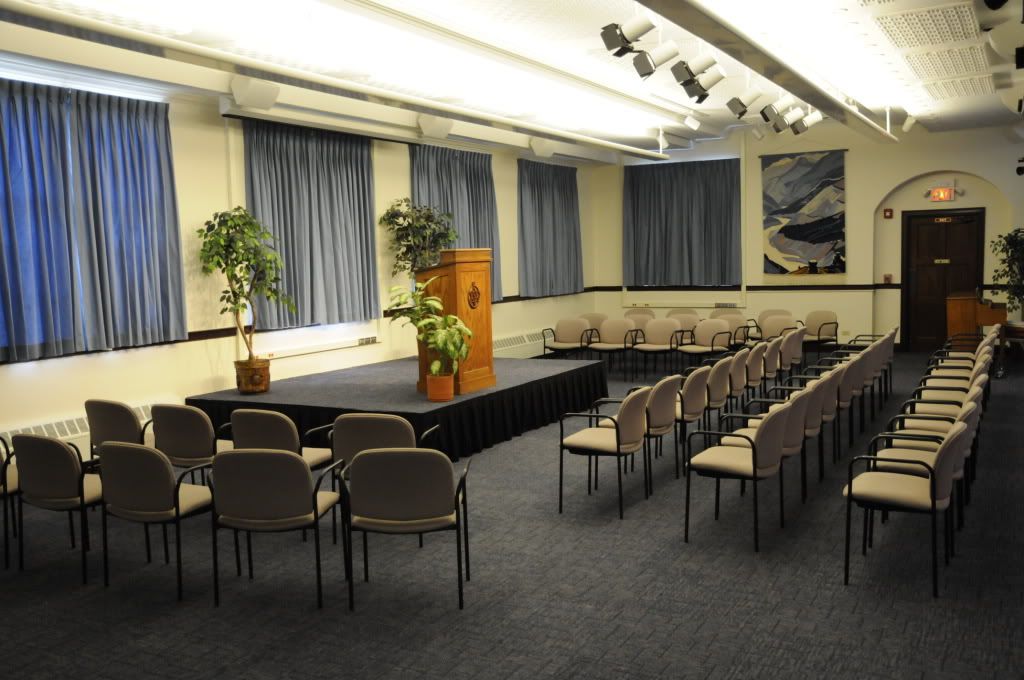 As a result of your generous support to our Capital Funds Campaign (CFC), the auditorium is now completely refurbished. Its crowning glory will be the beautiful door to be installed by mid-April. The seating has been increased by one third and arranged in the round so the speaker is much closer to the audience. The new sound and recording system balances and improves the sound quality for both live audiences and recorded media.
When we first began our campaign to raise funds for our needed capital improvements, our needs were so great that many were afraid our goal was too high. With high hopes and the wonderful support of our members, we have been able to replace our 25 year old phone system, install a smoke and fire alarm system in the Rogers Building that connects directly to the fire department, and, now, complete the auditorium renovation.
Our next priority, which has a major impact on our hosting public functions, is to upgrade the kitchen and dining areas.
Your support is still needed, so if you haven't pledged, please consider a monthly pledge of $10, $20, $50 or whatever you feel you can afford. We are making your National Center a place of beauty in order to serve you better as well as to be more welcoming to the public.
See more pictures
CALENDAR OF APRIL EVENTS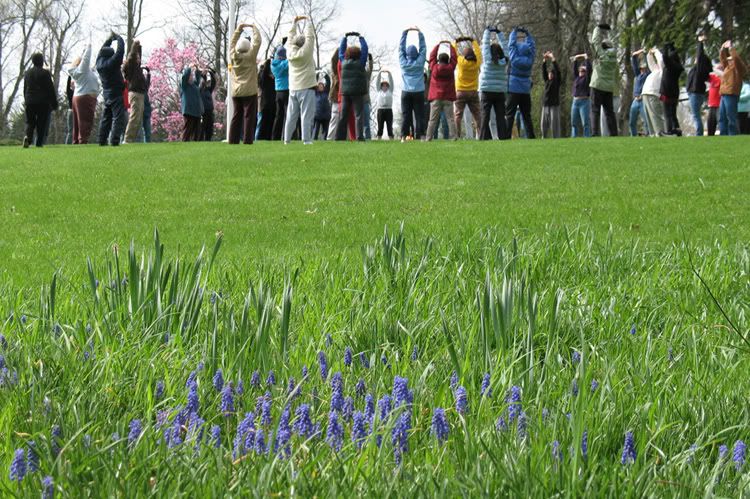 Painting with Spirit: the Creative Process at Work
Thursday, April 2, 7 p.m.
With Susan O'Leary
Soul Visioning
Thursday, April 9, 7 p.m.
With Susan Wisehart
Stripping Away Our Emotional Baggage
Thursday, April 16, 7 p.m.
With Gary Clyman
The New Atheists
Thursday, April 23, 7 p.m.
With Ron Miller
Healing Outside of Space & Time
Thursday, April 30, 7 p.m.
With Von Braschler
Therapeutic Touch: Learning a Healing Modality
Saturday Workshop, April 4, 10 a.m. - 4 p.m.
With Marilyn Johnston
GONG BATH: Infuse Yourself with Sacred Sound
Friday, April 24, 7 p.m. (5:30 p.m., if walking the labyrinth first)
With Richard Rudis (Sonam Dorje)
Celebrate World Tai Chi & Qigong Day!
Saturday, April 25, 10 a.m. - 11 a.m. (Meet at 9 a.m.)
Soul Visioning: Clear the Past, Create Your Future™
Saturday Workshop, April 25, 1 - 4:30 p.m.
With Susan Wisehart and Dave Birr

TSA'S OFFICIAL ONLINE SOCIAL NETWORK


THE THEOSOPHICAL ORDER OF SERVICE

A union of those who love
for the service of all who suffer

Upcoming Volunteer Opportunities

April 27 -

The TOS Action Group meets from 6:30 - 8 p.m. at the Theosophical Society in Wheaton, IL
May 2

- The TOS action group will serve lunch at Hesed House/PADS facility in Aurora. Volunteers are welcome.
To volunteer, make a donation, or for more information call: 630-668-1571 ext. 306 weekdays or visit our website
www.theoservice.org

STORYTELLING CARNIVAL
and CAMPOUT

Union with Nature

Music / Storytelling / Crafts
Games / Book Sale
1 pm - 5 pm Storytelling Carnival
(Free admission, tickets available for crafts, games,

&

food)
6 pm Campout

($10 per person)
Campout includes dinner, stories around the campfire,
breakfast, and a nature walk
.
(Pre-registration required for campout)
Theosophical Society in America
1926 N. Main St. Wheaton, IL 60187
(630)-668-1571 x304 / library@theosophical.org
Alcohol-free events sponsored by Friends of Olcott
Proceeds benefit the H. S. Olcott Memorial Library
.
Reserve a Dialogue with a Living Book
Exciting News From Your National Library
You may already be aware of the $25,000 grant awarded to the Theosophical Society in America by the Illinois State Library, a Department of the Office of Secretary of State, with funds provided by the U.S. Institute of Museum and Library Services, under the federal Library Services and Technology Act. Because of this grant and the matching funds donated by many of you, the library has expanded its services and is working to further increase accessibility. When you use the online catalog you can now enter your library identification number and four-digit pin number to access your account, renew items, and place holds. If we have your email address on file we will send courtesy notices electronically prior to an item's due date. Contact us at library@theosophical.org or visit us
online
The Theosophist Issues
Please consider donating your issues of
The Theosophist
magazine to the library. We need any issues from 2005 to the present. Mail them to Henry S. Olcott Memorial Library / 1926 N Main St / Wheaton, IL / 60187. Thank you!
Friends of Olcott
Volunteers needed to greet visitors and answer the telephone in the main lobby Tuesdays, Thursdays, Fridays, and Saturdays during business hours. Volunteers receive a free vegetarian lunch weekdays, free passes to classes and lectures, and a 20% discount at Quest Book Shop! Contact 630-668-1571 ext.315
Match Our Grant!
Help your library's resources become more accessible!
"So long as one's perceptions are restricted to sensuous experiences,
one's knowledge will be proportionately small; to become truly wise,
one must burst the bonds of illusion, tear away the curtain of MAYA,
break the chains of passion, learn the self and put it in command
of our consciousness and our actions."
~
The Source and Value of the Mysteries
,
Henry S. Olcott