August
Specials!
30% Discount
for this month's
Featured Items
Discount is available
online and by phone.
If ordering by phone, please call
1-800-669-9425 x348
and mention the August E-Newsletter discount.
Offer good until
August 31, 2009

Yoga Beyond Fitness



Getting More than Exercise from an Ancient Spiritual Practice


by
Tom Pilarzyk
When ordering online or by phone, use the code
ENEWS
to receive the 30% discount.
DVD
OF THE MONTH

An argument for the importance of ethics in our spiritual lives.
(41 min)
CD
OF THE MONTH
by
Ianthe Hoskins
An introduction to one of the great Eastern spiritual classics. (49 min)
Visit our free online media library.




Over 100 audio and
video programs!




The Department of Education produces a number of helpful study guides and manuals that can be purchased online.
Does your Lodge or
Study Group have an announcement or
article that you would
like to share?
Submit your story to
e-news@theosophical.org
and it may be featured in an upcoming e-newsletter!
New Program Announcement!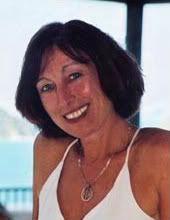 With Reknown Astrologer

M. Kelley Hunter


Monday, August 24, 7pm CST
World renown astrologer, mythologist and author M. Kelley Hunter, Ph.D. will present her leading research on the mysterious black moon,
Lilith
!
With stunning slides, Dr. Hunter explores the mysterious Lilith throughout myth, the arts, popular culture, and astrology. Hunter's discussion brings new depth and understanding to this power-filled point in the horoscope!

The presentation will be followed by an astrological Q&A, book signing, and refreshments! $7 at the door.

An event not to be missed by lovers of astrology and the divine feminine alike!

SUMMER NATIONAL GATHERING
From the President's Diary
The end of July brought Board members and Society members from around the country to the Summer National Gathering. At Friday evening's opening night ceremonies, guests were welcomed and greetings were shared from those not able to attend. Later we enjoyed a violin recital by the gifted Carmelo de Los Santos. On Saturday, we co-hosted an off-campus, Pre-Parliament event "Hearing Each Other, Healing the Earth," with the Council for the Parliament of World's Religions. The busy weekend included activity reports from various departments, a talk by Robert Ellwood, "Theosophy and World Religions," and a multi-media presentation on the life of Albert Schweitzer. I presented John Algeo's talk on the Seven Rays and Ann Ford, Tim Boyd, and Robert Ellwood each gave a short talk on a different world religion. Meditation programs, discussion groups, and a panel discussion rounded out our Theosophical programs. Thank you to all who visited, participated, and made this 123rd Summer National Gathering possible.

Touch fall's beauty, hike the grounds, meditate in nature, eat vegetarian food, visit the Quest Book Shop, join the Theosophical Society, explore the Olcott Library, enjoy LIVE music, try something new, open your mind, browse the exhibits, and relax with friends!
More information here
Meditation Group
Sundays, 11:00 a.m.

Study Group:
The Wisdom of the Advaita Teachers
Sundays, 6:30 - 8 p.m.

Qigong & Tai Ji
Wednesdays, noon - 1 p.m.

This fascinating travelogue offers rare glimpses of sacred Buddhist temples and monasteries in Tibet. (59 min)
8 NEW MP3's
UPLOADED!
Check out the newly added free MP3's:
Knights in the Morning
Reserve a Dialogue with a Living Book
Theosophical Saturdays
The Theosophical Saturdays is a 34-week program held at the National Library, designed to provide an education in Theosophy especially as it relates to philosophy, science, religion, and the arts. We have posted the study material online with the hopes that these resources can be used by you and/or your study group.
Match Our Grant!
The library was awarded a grant of $25,000 by the Illinois State Library. Our circulation and visibility has already greatly increased, but we need your
help to
match our grant!

Fundraising Raffle
Win a Life Library Membership ($150 value)!
Raffle tickets are $1 and can be purchased at the Olcott Library.

Raffle tickets may also be purchased by check with payment made out to "The Theosophical Society in America" or with credit card by phone (630-668-1571, ext. 304.)

The drawing will be held at TheosoFEST, on Saturday, September 12 at 5pm, though entrants need not be present to win.


"Learn to distinguish the God in everyone and everything, no matter how evil he or it may appear on the surface. You can help your brother through that which you have in common with him, and that is the Divine Life."

J. Krishnamurti