Choose from over 150 programs in the popular MP3 format. Listen online or download them to your MP3 player.





January
Specials!
30% Discount
for this month's
Featured Items
Discount is available
online and by phone.
If ordering by phone, please call
1-800-669-9425 x348
and mention the E-newsletter discount.
Offer good until
January 31, 2009
DVD
OF THE MONTH


From the Southwest Regional Conference
7 DVDs. 489 minutes.

CD
OF THE MONTH

by

Joy Mills



Includes methods of study, historical background, and ethical implications.
5 CDs. 450 minutes.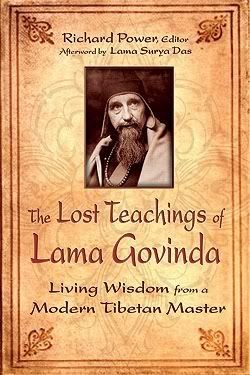 Edited by
Richard Power
Foreword by
Lama Surya Das


Born in Germany in 1898, Lama Govinda was one of the first Westerners to present Tibetan Buddhism as an initiate and practitioner of the tradition. Published for the first time, this complete collection of Govinda's essays considers his legacy for the 21st Century.

To receive
the discount when ordering online or by phone, use this code
hcat08
.
Access back issues of our magazine featuring articles on philosophy, science, religion, and the arts.

This work is made
possible through
DONATIONS
from
friends like you.
THEOSOPHY AROUND THE WORLD
THEOSOPHICAL WORLD CONGRESS IN ROME, ITALY

Summit Hotel and Convention Centre, Via della Stazione Aurelia 99
Meet your fellow Theosophists and experience the warm hospitality of the Italian Section. Prominent speakers and leading Theosophists will join in sharing the perennial wisdom. Don't miss this historic event. After the Congress, allow time for a short tour of the sites of beauty and history. More details will be forthcoming.
The costs are 88 Euros per night for a shared room, 70 Euros for a triple room, and 110 Euros for a single room. They include accommodation with three meals. A shuttle service will be available from and to the airport.
NATIONAL CENTER IN WHEATON
AUDITORIUM RENOVATION
On December 15th, 2008 the staff at Olcott pitched in to ready the auditorium so that renovation work could begin. The staff helped remove the chairs, electronic equipment, speakers, and curtains from the main auditorium and art gallery. They proceeded to cut up and remove the old carpeting from both spaces as well as the carpeting covering the wooden stage. A separate crew brought out the sledgehammers and made short work of the stage. Crews were kept busy carrying garbage cans full of debris from the auditorium to the elevator, to 1st floor lobby, while the last crew carried the cans out into the frigid cold emptying them into a large dumpster parked in the rear of the building.
Read more
CALENDAR OF JANUARY EVENTS
With Linette George, President of Get Organized by George, Inc.
Thursday, January 15, 7 p.m.
S
UMMER NATIONAL GATHERING 2009
TOGETHER DIFFERENTLY
July 24-28
Think about spending this time with us. We are gathering to hear each other and grow in tolerance so that we can transform and heal the wounds of bigotry and prejudice. Each religion is a mosaic piece, part of a resplendent Unity. Let us come together and show our uniqueness and purpose. On Saturday, July 25, there will be a special program with keynote speakers from the Council of Parliament of World Religions. Log on to
www.theosophical.org
for updates.
THE THEOSOPHICAL ORDER OF SERVICE


A UNION OF THOSE WHO LOVE
FOR THE SERVICE OF ALL WHO SUFFER
Calendar of Upcoming Volunteer Activities
January 26,

The TOS Action Group meets from 6:30-8pm at the Theosophical Society in Wheaton, IL. We are still looking for an animal shelter where we can volunteer or visit. Suggestions are welcome.
February 7,

We are planning another visit to Hesed House in Aurora from 10 a.m.to 3 p.m. The food will already be prepared so we will help with serving lunch to the homeless.


To volunteer or for more information call, 630-668-1571 ext. 306 weekdays or visit our website
www.theoservice.org
TOS International Newsletter
November 2008 marked the beginning of the TOS International Newsletter. It brings TOS news from around the world allowing you to increase global awareness of other nations' activities. It contains important links like International TOS Plan of Action, UN International Days, What's New, and any other relevant news from spiritual leaders, TOS members, or institutions.
To sign up, you have only to send a blank message to
tos.intouch@gmail.com
with "
Subscribe TOS e-newsletter
" in the subject line. Don't forget to put Theosophy into action by also telling a friend.



MEDITATION FOR WORLD PEACE
December 31, 2008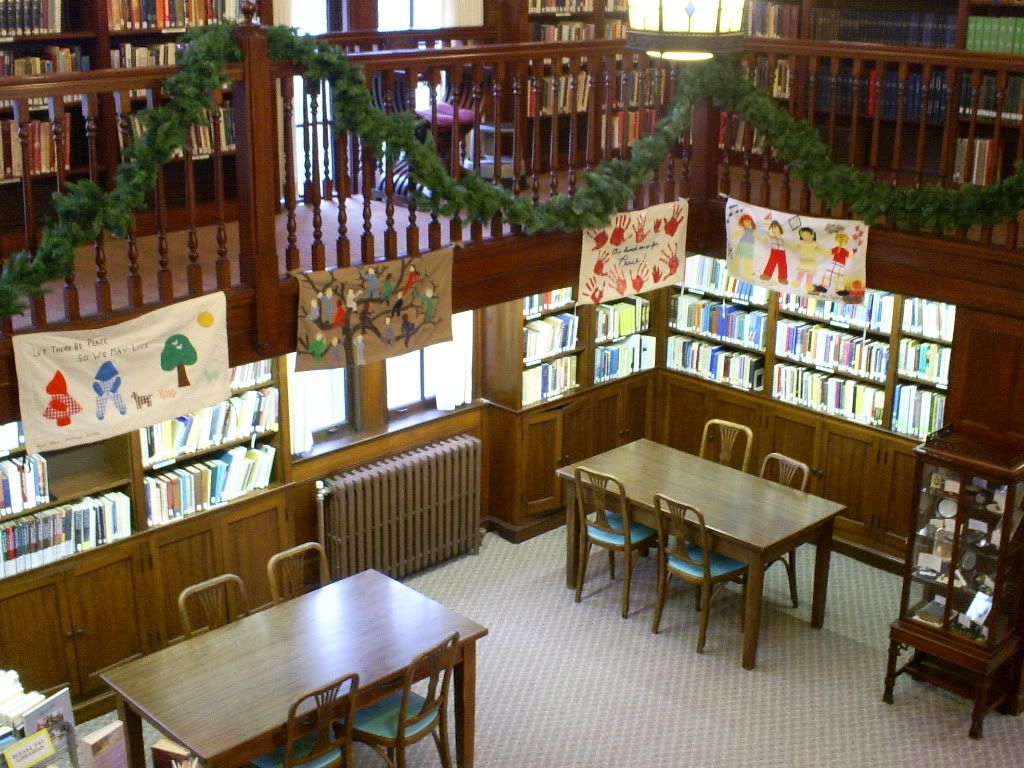 Meditation for world peace is a yearly event in which participants use their concentrated thought power to help generate energy for peace and healing.Before sunrise, 30 dedicated people gathered at the National Headquarters at Olcott to be a part of the global meditation. This wave of peaceful thought travels around the world as it coincides with group meditations across the globe! By releasing light, love, and spiritual energy into the world, we hope to help heal the sense of separation between human beings.
This year, in addition to the holiday greenery, the library was decorated with sections of the original
Peace Ribbon
. Some of the panels were made right here at the Theosophical Society while other segments were created by children and adults from around the world. The Peace Ribbon was displayed in downtown Chicago and wound through Grant Park during the 1993 Parliament of the World's Religions. After meditation, the group enjoyed delicious breakfast treats and lively conversation with good company in the Olcott dinning room.
Warm Spirit in January
Readers in the Olcott Library will notice a beautiful new addition to the décor this winter thanks to Pamela King, a member of the Wednesday evening Theosophical Study Group. Pam designed and made the quilt based on the color scheme in the library. Be sure to look for this custom-made quilt draped on the sofa the next time you visit the H. S. Olcott Memorial Library.
The Theosophist Issues

Please consider donating your issues of The Theosophist magazine to the library. We need any issues from 2005 to the present. Mail them to Henry S. Olcott Memorial Library / 1926 N Main St / Wheaton, IL / 60187. Thank you!

Friends of Olcott
Volunteers needed to greet visitors and answer the telephone in the main lobby Tuesdays, Thursdays, Fridays, and Saturdays between 10 a.m. and 4 p.m. Volunteers receive a free vegetarian lunch between 12 - 1 p.m., free passes to classes and lectures, and a 20% discount at Quest Book Shop! Contact 630-668-1571 ext.315
Match Our Grant!
Help your library's resources become more accessible!
"If we can really understand the problem, the answer will come out of it, because the answer is not separate from the problem."
- Jiddu Krishnamurti