July
Specials!
30% Discount
for this month's
Featured Items
Discount is available
online and by phone.
If ordering by phone, please call
1-800-669-9425 x348
and mention the June E-Newsletter discount.
Offer good until
July 31, 2009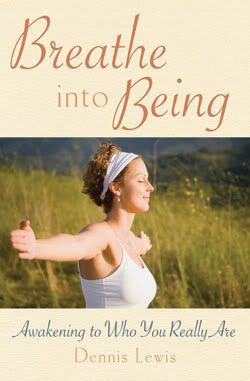 Breathe into Being


Awakening to Who You Really Are


by
Dennis Lewis
Following up on author Dennis Lewis' previous books on breathing, this represents his most straightforward, nurturing approach to the subject. Divided into brief, accessible chapters, the book features short, simple breathing exercises that lead readers to a profound awareness of their essential being through the miracle of the breath as it manifests in the body. Lewis presents breathing as an ever-present gateway to awakening to the true self.
When ordering online or by phone, use the code
ENEWS
to receive the discount.
DVD
OF THE MONTH

A live presentation giving practical guidance in the art of meditation.
2 DVDs. (176 min)
CD
OF THE MONTH
by
Richard Brooks
The history of the paranormal and a number of interesting case studies.
5 CDs. (376 min)
Visit our free online media library.




Over 100 audio and
video programs!




The Department of Education produces a number of helpful study guides and manuals that can be purchased online.
Does your Lodge or
Study Group have an announcement or
article that you would
like to share?
Submit your story to
e-news@theosophical.org
and it may be featured in an upcoming e-newsletter!
THE AMERICAN FAMILY TREE OF THEOSOPHY
By Dorothy Bell
The aim of this research has been to produce something accessible, simple and useful. It is an initiative of the President, Betty Bland, in response to those members at the Joy Mills Krotona Invitational 2009 who expressed interest in finding out more about the bigger picture of the Theosophical movement in America - beyond our own organization - The Theosophical Society in America [Adyar]. So the following diagrams, while overlapping and becoming more complex, are work in progress, attempting to describe in a restricted mode of presentation and from a range of sources, some of the significant events of the past that have shaped the American Family Tree of Theosophy. They provide a springboard for browsers to continue the exploration for themselves.
Read more
THE THEOSOPHICAL ORDER OF SERVICE
CHUSHUL ORPHANAGE: Construction begins!
This is quite an exciting time for us at the TOS. The construction on the building additions to the Chushul Orphanage have begun! It has been 2 years since we began planning the improvements at the orphanage and first asked you to contribute. Your response has been more than gratifying. At every stage, TOS members and nonmembers have been most generous and supportive of the effort. A month ago I announced that we had received a $5000 matching grant offer that would extend until July 26th. If we succeed in raising that amount, we would have enough to complete our expanded construction plan.
Read more
UPKEEP AT OLCOTT
For many years, the 80 year-old Rogers Building has had problems with water seeping into the walls and the basement area. This summer, crews have been working all over the building waterproofing the foundation and tuckpointing the walls. Major digging has been done on the west and north sides of the building to install a new sump pump and drain tiles. Although this work is long overdue, it will help to ensure that our national headquarters will last for a long time to come. We hope to have this work completed before the beginning of our
Summer National Gathering
. If you would like to help support the work we are doing you can
donate here
.
Meditation Group
Sundays, 11:00 a.m.

Study Group:
The Wisdom of the Advaita Teachers
Sundays, 6:30 - 8 p.m.

Hatha Yoga
Tuesdays, June 9 - July 21, 7 - 8:30 p.m.

Qigong & Tai Ji
Wednesdays, noon - 1 p.m.

This fascinating travelogue offers rare glimpses of sacred Buddhist temples and monasteries in Tibet. (59 min)
NEW MP3's
UPLOADED!
Check out the newly added free MP3's:
Theosophical Saturdays Material Online
The Theosophical Saturdays is a 34-week program held at the National Library, designed to provide an education in Theosophy especially as it relates to philosophy, science, religion, and the arts. We are posting the resources used in the classes in addition to suggested discussion questions and proposed activities we have designed. We hope they can be used by you and/or your study group.
Migration to MAGIC
On March 11the library "went live" in the MAGIC consortium. After loading 22,988 of our titles, only 1,279 matched existing titles in MAGIC. Our circulation and visibility has already greatly increased!
Read more
about our project. Help us
match our grant!
Quick guide to our
New Library Catalog
You can now enter your library identification number and four-digit pin number to access your account, renew items, and place holds. If we have your e-mail address on file, we will send courtesy notices electronically prior to an item's due date.




Friends of Olcott


Volunteers needed to greet visitors and answer the telephone in the main lobby Tuesdays, Thursdays, Fridays, and Saturdays during business hours. Volunteers receive a free vegetarian lunch weekdays, free passes to classes and lectures, and a 20% discount at Quest Book Shop! Contact 630-668-1571 x315.


"Do something wonderful, people may imitate it."
~ Albert Schweitzer,
1952 Nobel Peace Prize Winner