November
Specials!
30% Discount
for this month's
Featured Items
Discount is available
online and by phone.
If ordering by phone, please call
1-800-669-9425 x348
and mention the November E-Newsletter discount.
Offer good until
November 30, 2009
DVD
OF THE MONTH

Various speakers representing the Council for a Parliament of the World's Religions. Includes panel discussion with the Interfaith Youth Core. 3 DVDs. (49 minutes)
CD
OF THE MONTH
by
Richard Brooks
A stimulating discussion on the different ways people approach Truth. (47 minutes)
Check out Quest Books 60% discount on selected Adyar Titles.
Find great savings on your favorite titles!

CHECK OUT...




The newly redesigned and expanded


Website of the
Tibet Fund!



Visit us at

www.tibetfund.org for our work over the past 27 years toward the

preservation of the culture and national identity of the Tibetan people.
Follow The Theosophical Society in America on
Facebook Fanpage and Twitter!
Containing the Universal Theology of the New Church Foretold By the Lord in Daniel VII. 13, 14; and in Revelation XXI. 1, 2 , Swedenborg, Emanuel.
J. B. Lippincott Company, Philadelphia, 1891. Hard Cover. Rare "Rotch Edition." Overall excellent condition. $35.00
DINING HALL RENOVATION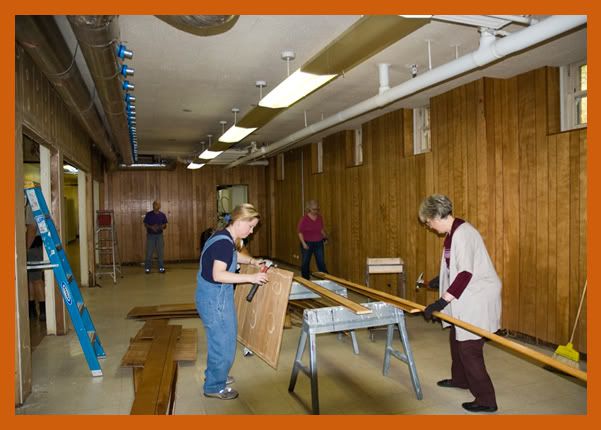 The Colita Nicholson bequest has enabled the Capital Funds Campaign to embark on a kitchen and dining room remodeling project. At its completion Olcott will have a kitchen that satisfies the DuPage County Health Department code and a dining room that will be a place of beauty for staff and visitors. The project includes funding for a new stove, ovens, stainless steel work tables and shelving. The remodeled dining and multipurpose area will compliment Jeff's and Michele's cooking, as well as provide a pleasant space for meetings, celebrations, and casual recreation. Nicholson Hall will be a tribute to the generosity of Colita, sister-in-law to Shirley Nicholson who is resident head of Krotona Institute in Ojai, California. The projected completion date is early February, so plan your visits for anytime after that.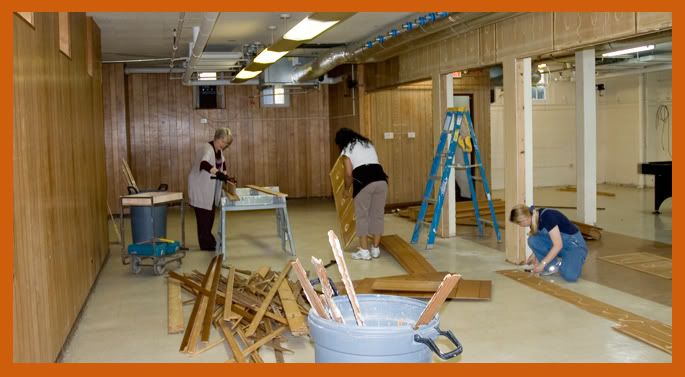 To support this project and others like it, make your donation here

.







PROGRAMS AT THE NATIONAL CENTER
Past Is Prolog:
The Theosophical Society in the 21st Century
With Betty Bland
Thursday, November 12, 7 p.m.
You can also watch this lecture online!

Webcasting Schedule
Strange Brew: Shamanism in Peru
With Pete Harris
Thursday, November 19, 7 p.m.
HEALING OUR RELIGIOUS WOUNDS
April 23 - 25, 2010
This conference will combine lectures and simple movement practices with supportive group work in order to help participants face, forgive, and heal the personal wounds they have suffered from their religions. People of all faiths are welcome!
THE THEOSOPHICAL ORDER OF SERVICE
Chushul Orphanage in Tibet

By Tim Boyd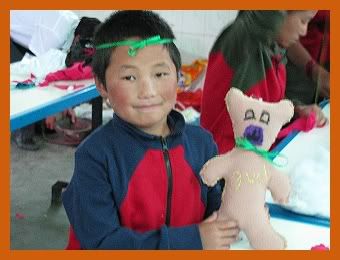 It is with great joy that I report that the building project for the Chushul Orphanage in Tibet has been completed. The project began 2 years ago when Betty and David Bland, who had just returned from the Theosophical Society's pilgrimage to Tibet, presented the idea to the TOS. They had visited the orphanage and raised the initial funds among their fellow pilgrims. The original goal was to raise enough to build new bath and shower facilities for the kids. Last year when the second TSA pilgrimage traveled to Tibet, I was able to visit the orphanage. Read more...
The 2010 Theosophical World Congress hosted by the Societa Theosofica Italiana will be held in Rome, Italy, July 10-15. Please
make your reservations
for the Congress with the Summit Roma Hotel prior to booking flights. Remember, summer is high season in Italy. It is a very popular destination and availability at the Summit is limited.
After the Theosophical World Congress in Rome, the Theosophical Society in America is pleased to announce a special week-long tour of Italy. This tour will provide the opportunity to experience the beauty, history, and spiritual heritage of this fascinating country. We will explore art, architecture, ruins, and religious traditions in Rome, Pompeii, Pisa, Assisi, Florence, and Venice!
If you plan to attend this tour, please contact Sydne Griffin for registration and flight reservations (1-800-952-1998 or Sydne.Griffin@canyoncreektravel.com).


Find more information about this tour here

.
We have an over-supply of the Three Objects posters, in calligraphy and lovely ornamentation. TPH is offering the posters for the nominal cost of $3.00 each (plus $2.00 shipping) within the United States. Save even more with larger orders!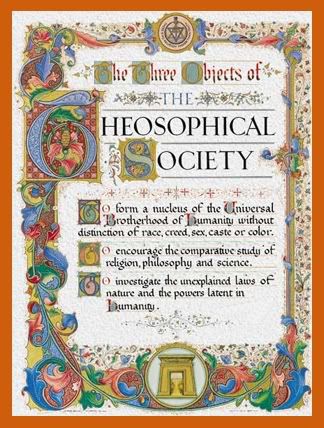 (plus $10.00 shipping )
10 posters are $20.00
(plus $11.00 shipping)
15 posters are $30.00
(plus $12.00 shipping)

20 posters are $36.00
(plus $13.00 shipping)
Customer Service at TPH is ready to take your order, so take advantage of this offer by ordering online or by calling:
1-800-669-9425 ext. 348
Our Wish List contains items that a gift purchaser can obtain from a variety of retailers. It is a list of items the library would like to have available to library users or that may directly benefit the operation of the library. Links to where items can be purchased are available but only as a suggestion. This Wish List offers an additional way in which you can make a contribution to your library.
Olcott Drama Troupe
The Olcott Drama Troupe invites participation in our new acting group at the Theosophical Society in America, in Wheaton. Having recently finished a production of

Persephone

, a tongue in cheek comedic treatment of the ancient Greek story of how the seasons came to be, we are now working on productions of old-time radio shows such as

The Shadow

,

Lone Ranger

,

The Jack Benny

Show

, etc. Interspersed with each show will be live renderings of old radio commercials. We read from scripts, so memorizing lines is not necessary. We perform at The Theosophical Society's own Open Mic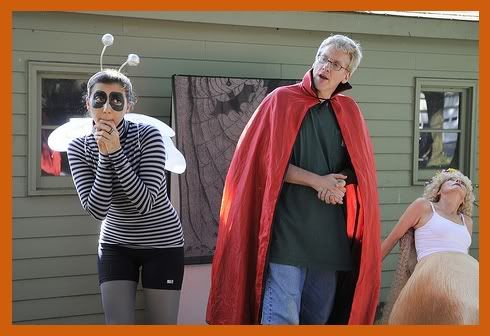 Soirées, at various celebrations, and at
local senior homes (and
perhaps soon, hospitals). Join us for the fun! We practice every other
Tuesday at 5 pm in the library (or auditorium). No experience
necessary.

Contact Dan Smolla: dsmolla@theosophical.org ~(630) 668-1571 x304
"Silence and spaciousness go together. The immensity of silence is the immensity of the mind in which a center does not exist."


J. Krishnamurti