Featured Article
Webcast Schedule
7 PM CST
4/15/10
"Kandinsky, Spiritual Insight, and Abstract Art" Dan Noga
4/22/10
"Cosmos, Soul, and Holy Ecology" Gabriele Uhlein
5/6/10
"Awakening to Higher Consciousness: White Lotus Day Celebration" Pablo Sender


April Specials!
30% Discount
for this month's
Featured Items
When ordering online

or by phone, use

the code ENEWS to

receive the 30% discount.
To order by phone,
please call
1-800-669-9425 x348
Offer good until
April 30, 2010
-----------------------------------

DVD
OF THE MONTH

A fascinating look at the scientific research of Rupert Sheldrake into telepathy and other unexplained phenomena. (60 minutes)
-----------------------------------


CD
OF THE MONTH
by
Richard Brooks
A parapsychologist offers a rational for the existence of paranormal events in the field of religion.
(
49 minutes)
-----------------------------------
by
Mr. Hamilton, Mr. Madison, and Mr. Jay
With an Appendix containing the letters of Pacificus and Helvidius etc. New edition, the numbers written by Mr. Madison, corrected by himself.

CONFERENCE CHANGED to ONE-DAY EVENT

HEALING OUR RELIGIOUS WOUNDS
AN INTERFAITH APPROACH WITH BISHOP JOHN SHELBY SPONG
April 24, 2010, 9 AM - 3 PM

Join Bishop John Shelby Spong, champion of faith and fearless advocate of church reform, for an all-day event. As an activist, speaker, and author, Spong is an outspoken advocate for change, sharing a message of life based on love not hate, inclusion rather than exclusion, opportunity not discrimination, and intelligent, questioning faith rather than blind belief. Author of such best-selling works as Why Christianity Must Change or Die, Rescuing the Bible from Fundamentalism, and most recently, Eternal Life. Bishop Spong will discuss his personal journey as an Episcopal priest and then bishop, in which he went through several crises of faith, leading to some radical and healing insights. The titles of his lectures are "Religious Wounds: The Power of Guilt" and "Religious Healing: The Power of Wholeness."
Preregistration: $105

Student Rate, with ID:$80
At the Door: $120
Registration fees include continental breakfast and lunch.


For more information and to register go to: www.healingourreligiouswounds.org or call 630-668-1571 x320
NATIONAL SECRETARY CHANGE
Jeffrey Forth

finished his service as National Secretary on February 26. His tireless work over the last 5 years made a deep impact on the development of lodges and local groups all over the country. We are truly grateful for his dedication and service to the Society, and we all wish him well in his new life.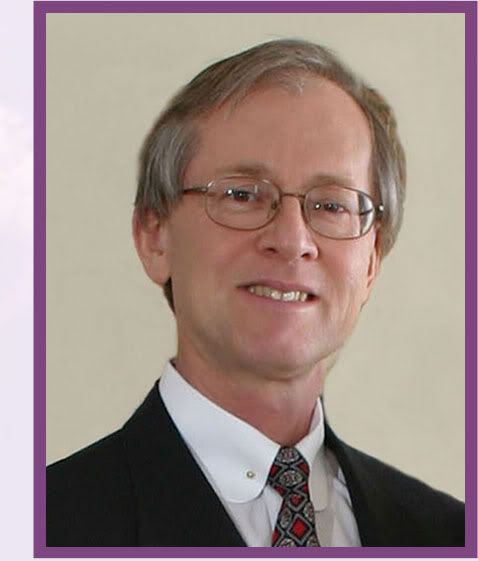 The position of National Secretary is now being filled by

David

Bruce. David has worked as Director of Education for the past 7 years, and in spite of his new responsibilities, he plans to continue the development of educational resources for members and groups alike. Please welcome David and contact him whenever you need assistance for your group at
natsec@theosophical.org

FEATURED PROGRAMS AT OLCOTT CENTER

WORLD TAI CHI

&

QIGONG DAY
One World, One Breath
The Theosophical Society in America will join numerous sites worldwide where Tai Chi and Qigong teachers will lead participants in their respective styles, creating a wave of peace and harmony moving around the globe.
On
Saturday, April 24,
gather outside from 9 a.m. to 11 a.m. (indoors, if inclement weather). Festivities will continue from 1:00 to 4:00 p.m. at the
The Lightheart Center for the Healing Arts
Illinois Governor Patrick Quinn and Michael J. Gresk, Mayor of Wheaton, have proclaimed Saturday, April 24, 2010 as World Tai Chi and QiGong Day in Wheaton. Mayor Gresk will present his proclamation just before 10:00 a.m. at the Theosophical Society, 1926 N Main St, Wheaton IL, phone: 630.668.1571.
This is a FREE EVENT!
All welcome! No experience required!
www.worldtaichiday.org

PROGRAMS AT THE NATIONAL CENTER




Saturday Workshop





Thursday Lectures






THE THEOSOPHICAL COMMUNITY

Excerpts from Joy Mills' upcoming book!

For those who aren't already aware, Joy Mills has written a complete commentary on The Mahatma Letters, soonto be published by Quest Books! The introduction from the book has been posted in The Theosophical Community as a blog post. Click here to read it, and stay tuned in the coming weeks for selected chapters from the book.
Check out Teosofía en Español

Pablo Sender has created a new group in The Theosophical Community, Teosofía en Español. This group will provide a place within the TC for Spanish-speaking members to participate in discussion "en Español!"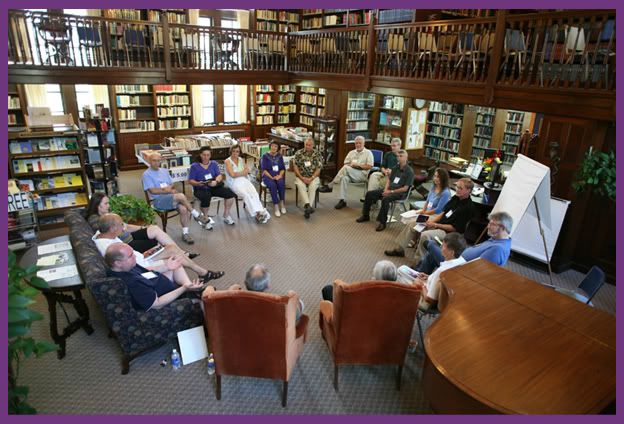 Theosophical Saturdays
Saturdays
2

-4:30

p.m.
A 15-week program designed to provide an education in Theosophy and its relationship to philosophy, science, religion, and the arts.

April 10 - EVOLUTION and Philosophy with Govert Schuller
April 17 - EVOLUTION and Religion with Richard Smoley
April 24 - EVOLUTION and Science with Pablo Sender

May 1 - EVOLUTION and Theosophy with Juliana Cesano
Tea with Tim
Tuesdays 6:30-7:30 p.m. (except April 27, and May 4).
Do you have questions about Theosophy or the Theosophical Society? Tim Boyd, vice-president of the Theosophical Society in America, will talk about Theosophy, its impact on our daily lives, and answer any questions.
Open Mic Soirée
April 24, 7-10 p.m.
Music, comedy, and poetry, with tea, coffee, goodies, and games. $3/person. Free to performers. Call: 630-668-1571 x304 or e-mail: library@theosophical.org
"Sages do not grieve for the living nor the dead. Never did
I not exist, nor you, nor these rulers of men; nor will any
one of us ever hereafter cease to be."


Bhagavatgita II. 27