An Audience with His Holiness
On May 17, Betty Bland, president of the TSA, her husband David, my wife Lily and I, TSA vice-president, drove from the Olcott headquarters to the University of Northern Iowa to meet with His Holiness the Dalai Lama. We were scheduled to have a private meeting with him the following day at the UNI auditorium at 1 p.m. The audience was to take place between two public presentations His Holiness was giving to a crowd of 7000 in a sold-out auditorium.

SUMMER NATIONAL GATHERING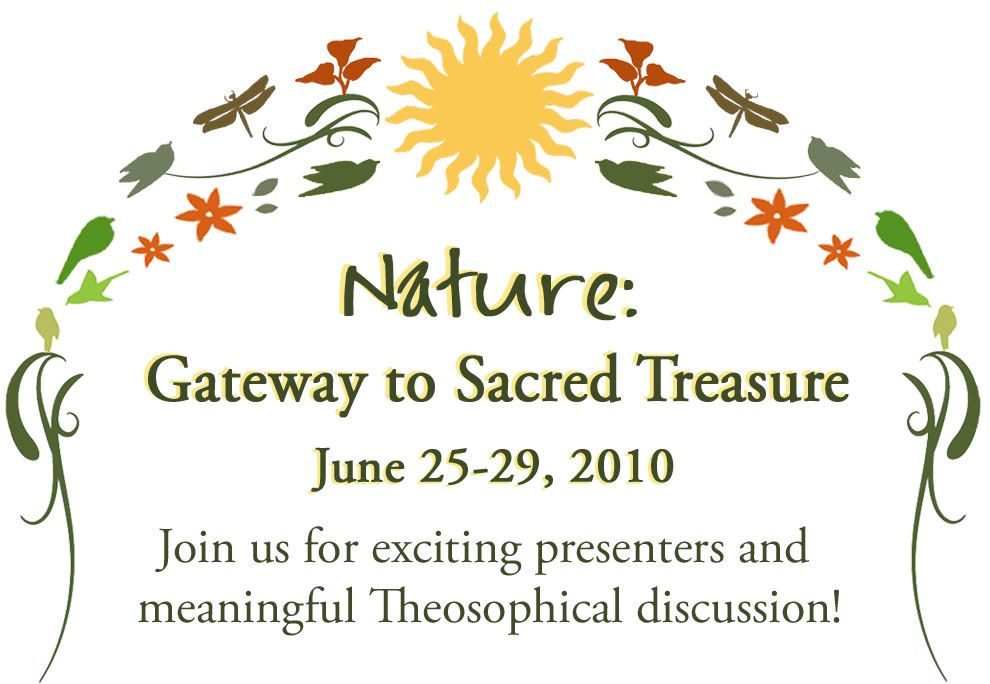 The Golden Section: Nature's Greatest Secret ● Lost: Reflections on a Poem of Counsel ● Journey into Beauty: How Nature Supports Our Every Step ● Bridge Over Treasured Waters: Mathematics, Metaphor, and the Weird and Wonderful Gap between Thing and No Thing ● Yoga Psychology and the Transformation of Emotions ● Sacred Science: Ancient Wisdom or Modern Fad?
Wonderful Program!
Register Here
MILWAUKEE LODGE CENTENARY CELEBRATION
Timeless Truth of Theosophy
The Theosophical Society in Milwaukee is celebrating its 100th year anniversary from Friday to Sunday, November 12-14, 2010.
Mark your calendars and have a look at the exciting agenda!

Join us as we celebrate 100 years of our Theosophical Quest, on the shore of Lake Michigan!

HENRY S. OLCOTT MEMORIAL LIBRARY