March Specials!
30% Discount
for this month's
Featured Items
Discount is available
online and by phone.
If ordering by phone, please call
1-800-669-9425 x348
and mention the March E-Newsletter discount.
Offer good until
March 31, 2010
----------------------------------------
DVD
OF THE MONTH

A scholar delineates the history of the TS and describes the contributions of key leaders in the movement.

(60 minutes)
----------------------------------------
CD
OF THE MONTH
by
John Cooper
What is the Esoteric School of Theosophy and how did it arise?
(59 minutes)
----------------------------------------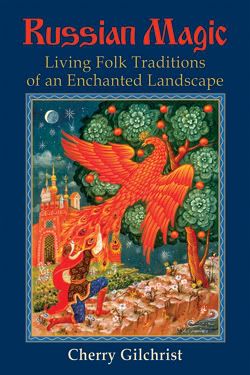 Russian Magic
Living Folk Traditions of an Enchanted Landscape
by
Cherry Gilchrist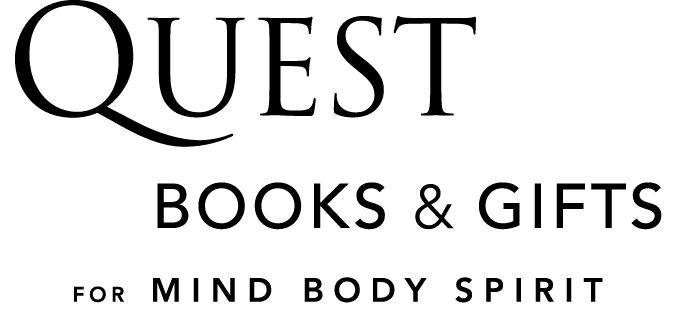 Annual Inventory Sale!

March 12-18

All books 25% off!
Sale books an additional 10% off!


March 31 at 5:30 p.m.

by President Founder Emanuel Kuntzelman
&
Transformative Fair of Spiritual Resources
Being the Record During Twenty Years of His Supernatural Experience
TSA at Wheaton Chamber of Commerce Awards
On February 24, representatives of the Theosophical Society in America attended the Wheaton Chamber of Commerce 2010 Gamon Awards. TSA President Betty Bland has encouraged the Society to be more involved in the Wheaton Community. In support of this effort, David Bland has played an active role in the Wheaton Chamber by chairing committees and now serving as President. Annually, the Chamber recognizes outstanding community-minded businesses and citizens at the Gamon Awards. This year Chris Bolger, Director of Technology and Dan Noga, Membership Coordinator, were selected for the George Handy Award, "Top Thirty Under Thirty", for up-and-coming leaders under thirty years of age. We are very proud of this recognition.

RENOVATION AT OLCOTT CENTER

Kitchen

&

Dining Hall Renovation Finished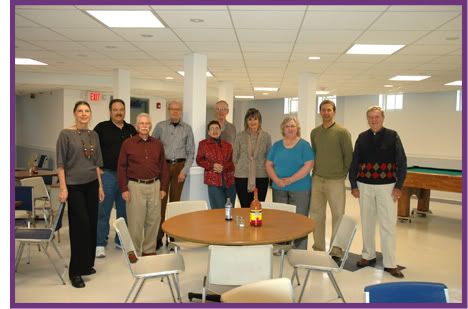 We are very excited to report the completion of the kitchen and dining hall renovation project. Work began back on August 3, 2009 with water pipe replacement and we have been working continuously on one aspect or another ever since. The new kitchen design incorporates commercial grade stainless steel shelving, work tables, a modern 12 burner stove, and a new exhaust fan hood. Read More
MESSAGE FROM TSA PRESIDENT
Dear Member-at-large,
This is addressed especially to you as a member who does not have a group affiliation. I realize that this may be by choice but it can also be due to circumstance. Since your contact with other members is probably limited, you may not have had the opportunity to participate in our recent members' survey. So I am asking you to consider completing a simple questionnaire to help us discern what your particular needs are and how we might better serve you. Read More

PROGRAMS AT THE NATIONAL CENTER

Saturday Workshop
Activate and Accelerate the Mind-Body-Spirit Trinity
With
Lydia Van den Broeck PhDSaturday, March 6, 10:30 a.m. - 4:00 p.m.
Thursday Lectures
Natural Solutions for Health
With
Dr. Pauline Harding and Shellie Carter
Thursday, March 4, 7 p.m.
Hemispheric Synchronization
With Bob Holbrook and Marinda Stopforth
Thursday, March 11, 7 p.m.

Spring Equinox Ceremony

&

Labyrinth Walk
With Atala Toy
Thursday, Macrh
18, 7 p.m.
Transformation Through Conscious Giving
With John Cianciosi
Thursday, March 25, 7 p.m.
Ongoing Classes
Meditation: Mindfulness, Bliss, and Beyond
With John Cianciosi
Qigong

&

Tai Ji for Health & Vitality
With Renee Ryan
A non-touch energetic practice based on

specialized tai chi, qigong, and martial arts.
With Paul Wong
Sunday, March 14, 2:30 p.m.




THE THEOSOPHICAL COMMUNITY

Eneida Elena Carbonell has put together this beautiful
Power Point presentation
based on the Principles and Fundamentals of the Esoteric Philosophy as expounded by Helena P. Blavatsky in
The Secret Doctrine
. It is currently featured in the Theosophical Community, the TSA's official social network.
THEOSOPHICAL ORDER OF SERVICE
TOS Action Group - Wheaton, IL


Jenny Gresko will be our guest speaker at the next TOS meeting,
Monday, March 22 at 7p.m.
at the Theosophical Society. Everyone is welcome to attend Jenny's talk "Forced resettlement: developing refugee communities along the Uganda's borders". For more detailed information, visit our
website
and select 'Active TOS projects'.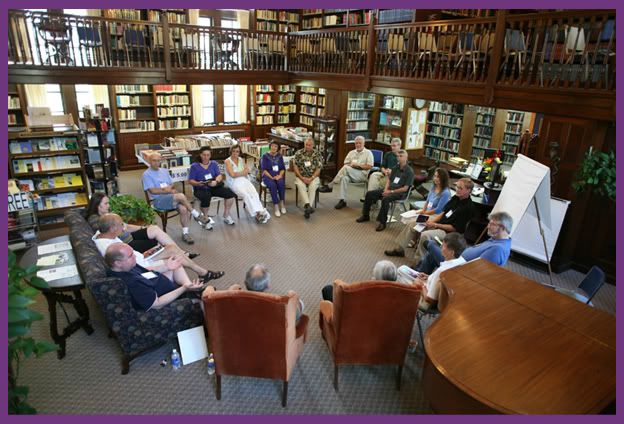 Theosophical Saturdays
A 15-week program designed to provide an education in Theosophy and its relationship to philosophy, science, religion, and the arts. 2-4:30 p.m.

March 6 - AWARENESS and Religion with Juliana Cesano
March 13 - AWARENESS and Science with Jim Bosco
March 20 - AWARENESS and Theosophy with Pablo Sender
Tea with Tim
Tuesdays 6:30-7:30 p.m. (except March 30, April 27, and May 4).
Do you have questions about Theosophy or the Theosophical Society? Tim Boyd, vice-president of the Theosophical Society in America, will talk about Theosophy, its impact on our daily lives, and answer any questions.
Open Mic Soirée
March 27, 7-10 p.m.
Music, comedy, and poetry, with tea, coffee, goodies, and games. $3/person. Free to performers. Call: 630-668-1571 x304 or e-mail: library@theosophical.org
"Self-enquiry leads directly to Self-realization by removing the obstacles which make you think that the Self is not already realized."
The Teachings of Ramana Maharshi
by Arthur Osborne