30% Discount
for this month's
Featured Items
When ordering online or by phone, use the code ENEWS to receive the 30% discount.
To order by phone,
please call
1-800-669-9425 x347
Offer good until
July 31, 2011
OF THE MONTH
Did Krishnamurti really deny the existence of the masters of wisdom? (69 minutes)
Updates on Dalai Lama Event
Tickets & Special Members' Event
Members who have purchased tickets through the TS should have received them in the mail. Members who have purchased tickets through Harris Theater, we have confirmed with the Office of Tibet a Special Members' talk with the Dalai Lama at 1:00 pm following lunch after the Panel Discussion. You are invited to join us! Please contact us so that we may get you your ticket to this event. Also, we still have tickets available!!
Dalai Lama's Live Streaming
See the Dalai Lama LIVE on July 17
&
18. We have arranged to live stream both the Dalai Lama's public talk and his panel discussion. Anyone with Internet access can watch for free clicking
here
.
TribLocal Interview with Tim Boyd
Check out this interview with President Tim Boyd about the Dalai Lama event on the TribLocal newspaper.
Share these news with friends and family members!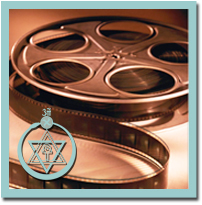 Last Sunday of the Month
Beginning July 31, 7 PM (Central)
With Steve Schweizer
This monthly Webinar will look at some of the educational programs produced at the Theosophical Society in America. Steve Schweizer, a writer and producer for the Society since 1984, will introduce each program, revealing something of the story behind the production of each title. Following an online showing of the program, there will be time for open discussion among Webinar participants, exploring ways in which each title could be used as part Theosophical programming both at local TS meetings and as a part of online study.
Special Event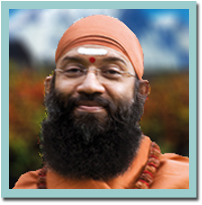 Friday, July 29, 7 PM
With Swami Vidyadhishananda Giri
Enjoy a blissful presence and discourse on the three cardinal philosophies of the ancient Sanskrit heritage: Vedanta, Yoga, and Samkhya.
The teachings of modern Theosophy cover a wide range of subjects, ranging from the manifestation of the universe and the development of life on our planet, to the ultimate aim of human life and the way to fulfill this purpose.
In this new section called Teachings we are providing some of the material we offer under online resources , but classified by subjects, to assist you in your exploration of Theosophy. Enjoy!
INTERNATIONAL HEADQUARTERS
November 1, 2011 to February 2, 2012
HENRY S. OLCOTT MEMORIAL LIBRARY

What is happening in the library these days?
See Library News for featured items and activities in the library.
amazon.com
.
Check them out!
Money collected from these sales is used for new aquisitions in the library.
The Henry S. Olcott Memorial Library is in the process of adding a number of noteworthy children's books to its collection. To celebrate, we would like to feature a couple here.
"Peace is not just the mere absence of violence or disturbance.
It's when there is a possibility of conflict, but you deliberately
avoid violence and adopt methods to solve the problem
through peaceful means. That is real peace."

~His Holiness the 14th Dalai Lama