30% Discount
for this month's
Featured Items
When ordering online or by phone, use the code ENEWS to receive the 30% discount.
To order by phone,
please call
1-800-669-9425 x347
Offer good until
May 31, 2011

DVD
OF THE MONTH
by
Jack Hatfield
Meditation helps calm the mind, but one can still remain active while experiencing inner peace. (65 minutes)
OF THE MONTH
by
Joy Mills
Theosophical teachings can have a profound effect on the way we live our daily lives.
(55 minutes)
Book
OF THE MONTH


by
Walter Kilner
In his book, Dr. Kilner presents "scientific evidence" for the existence of the aura.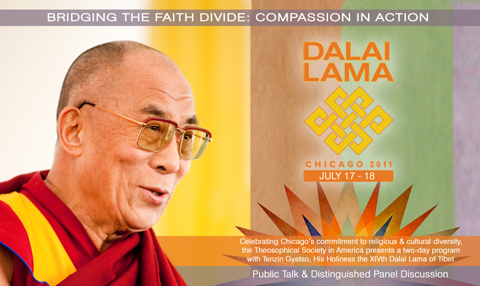 July 17 & 18, 2011
To see the event complete schedule click here
Public tickets have sold out for the Harris Theater and are selling fast at the UIC Pavilion. There is still a limited number of discounted tickets available only for members of The Theosophical Society in America. Please call 630.668.1571 ext. 315 or e-mail info@theosophical.org.
TICKETS FOR PUBLIC NOW ON SALE!
Please visit www.dalailamachicago.com
Please Donate to the Dalai Lama event. Proceeds in excess of the cost of the Dalai Lama Event will be given to the Tibet Fund, a United States based nonprofit providing humanitarian and educational support for Tibetan refugees around the world.
To see Summer National Gathering complete schedule click here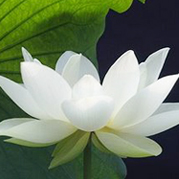 Knowledge and Wisdom: A White

Lotus Day Talk
Thursday, May 5, 7 PM (Central)
With David Bruce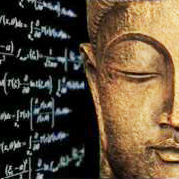 Interdependence: A Common Thread in Buddhism and Modern Physics
Thursday, May 12, 7 PM (Central)
With Jim Kenney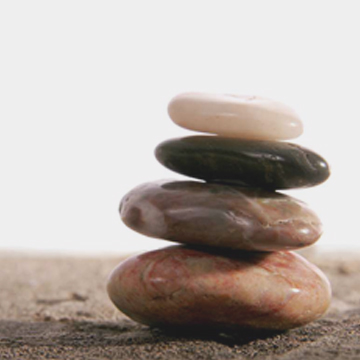 Meditation Practices & Perspectives
Every Sunday, 9:30 AM (Central)
With Jim Bosco

Thursday Talks
The Nine Voices of the Soul:

The Enneagram and the Integration of Opposites

Thursday, May 19, 7 PM
With Robert Tallon
An Annual Remembrance and Blessing
Thursday, May 26, 7 PM
With Tim Boyd
Workshops
Saturday, May 21, 10 AM - 4 PM
With Robert Tallon
Sunday, May 22, 9 AM - 5 PM
With Ben Furman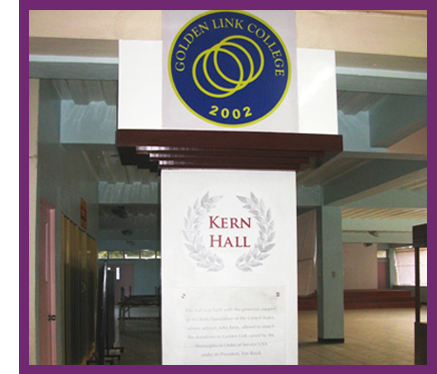 The Golden Link College is an evolving educational effort established by the Theosophical Society in the Philippines and the Theosophical Order of Service Foundation Philippines, located in the northern part of Caloocan City, Philippines. Since 2002 it has been providing a transformational education for less privileged children. Many in the theosophical world regard it as a rare jewel - a model of Theosophy in action.
The Kern Hall is where they hold all their programs and events. This hall was built with the generous support of the Kern Foundation of the United States, whose advisor, John Kern, offered to match the donations to Golden Link raised by The Theosophical Order of Service USA under its President, Tim Boyd.
Theosophists from various parts of the world donated to the fund. This initiative of the Kern Foundation was inspired by an article written by Diana Dunningham Chapotin, International Secretary of the Theosophical Order of Service, based in France, after her visit to Golden Link in 2007.
Read more
To them we are deeply grateful!!!

The Science of Energy Flow
May 24 - 28, 2011
This education retreat in ancient healing traditions is for anyone seeking new techniques for demonstrating care to self and others. You will learn Foot Reflexology - the "tuning" of health patterns through the feet - and the simple use of plants, essential oils, and water for affecting correction in the energy field. Read more
Dr. Martha Libster is an educator, Advanced Practice Holistic Nurse, and award-winning author known internationally for her work with botanical therapies. She has been practicing and teaching the Science of Energy Flow for over 25 years.
HENRY S. OLCOTT MEMORIAL LIBRARY


New Hours
Tuesdays through Saturdays: 10 AM -12 PM, 1 PM - 5 PM
Tuesdays, Wednesdays, Thursdays: 5 PM -7 PM (September to June)
Saturday May 21, 7-10 PM
Enjoy an evening of music, comedy, and poetry, with tea, coffee, goodies, and games. $5 per person --Free to performers and those bringing vegetarian treats to share.
"
This is my simple religion. There is no need for temples; no need for complicated philosophy. Our own brain, our own heart is our temple; the philosophy is kindness
."

~ H. H. the 14th Dalai Lama of Tibet
Cover Photo: Juliana Cesano