30% Discount
for this month's
Featured Items
When ordering online or by phone, use the code ENEWS to receive the 30% discount.
To order by phone,
please call
1-800-669-9425 x347
Offer good until
October 31, 2011
OF THE MONTH
An exploration of the life of H. P. Blavatsky and her teachings.
(2 CDs, 98 minutes)
Book
Awakening to Who
You Really Are
by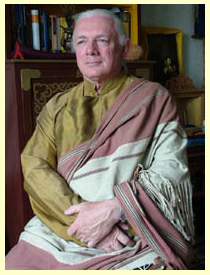 Saturday, November 19
Relax your body, mind, and spirit while you enjoy the extraordinary health benefits of yoga designed to help the body rejuvenate and strengthen itself.
$8 per class
Les Chevaux dans les Temps Prehistoriques et Historiques
[The Horse in Prehistoric and Historical Times]
Charles Alexandre Pietrement

A remarkable treatise on the origins of the domestic horse across the ages, the work contains a complete bibliography across times and countries. Contains a chapter on the presence of the dog in America before the discovery by Europeans.
1883. In French.
Condition: Very good
Dalai Lama Programs on DVD and CD
Including behind-the-scenes footage and special features!
A program that will continue to be a source
of inspiration for years to come.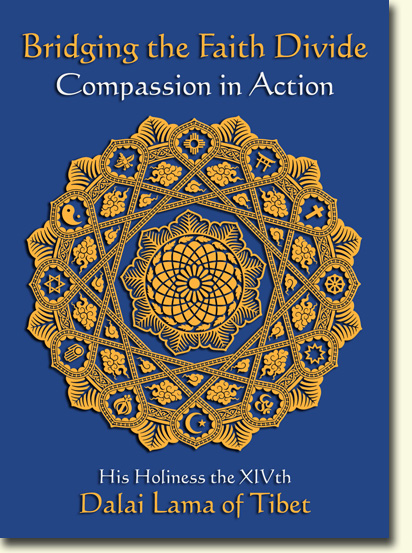 Bridging the Faith Divide
A Public Talk by His
Holiness the Dalai Lama
UIC Main Event
July 17, 2011
- English Subtitles
- ArtReach Project
- Performance of
Tibetan Children's Choir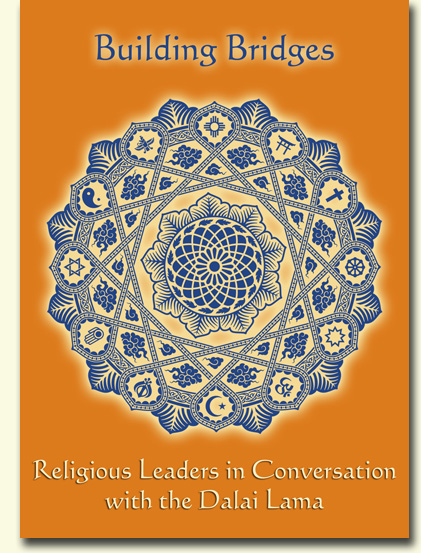 Building Bridges:
Religious Leaders in Conversation with the
Dalai Lama
Harris Theater Panel
July 18, 2011
- English Subtitles
- 23-minute Members' Event
- Member Commentary
DVDs: $17.95 each
Audio CDs of the two main events: $13.95 each


$400,000 TIBET FUND DONATION
In May of 2009 when the Dalai Lama agreed to allow the Theosophical Society in America to host his visit to Chicago we made a determination that all of the proceeds from the event would be given away. We had targeted the Tibet Fund to be the recipient of those funds. The Tibet Fund is a US based 501c3 charitable organization founded by the Dalai Lama to serve the Tibetan refugee community.
Read more
UPCOMING THURSDAY PROGRAMS
Tuesdays, 7-8:30 PM October 11 - November 29 (8 sessions)
This course is facilitated by a team of Theosophical Society staff including Tim Boyd, Jim Bosco, Pablo Sender, Juliana Cesano,
Ben Furman, and John Cianciosi.
Wednesdays, 7 PM Webcast
October 19, 26, November 2, 9
With Pablo Sender
Classics of Christian Mysticism
Saturdays, 3:00-4:30 PM November 5 - December 10
(no class November 26) (Series continues in January)
With Donna Adler
WORKSHOPS & SPECIAL EVENTS

Discovering Inner Peace -Newly added
Saturday, October 15, 2011, 2-5 PM
With Christina Samycia
The Art of Living a Spirit-filled Life
Saturday, October 22, 9 AM-noon
With Rosemary Hurwitz
Interfaith Peace Prayers Group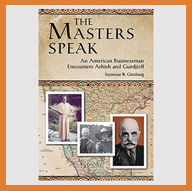 The Masters Speak:
Teachings of Sri Madhava Ashish
A Nine-Week Course, Wednesdays 10 AM
With Sy Ginsburg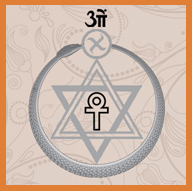 Wednesdays, 7-8 PM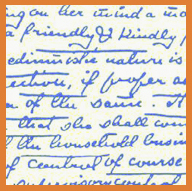 The Mahatma Letters Study Group

Thursdays 12:30-1:30 PM

With Jon Knebel
PORTLAND'S CENTENNIAL CELEBRATION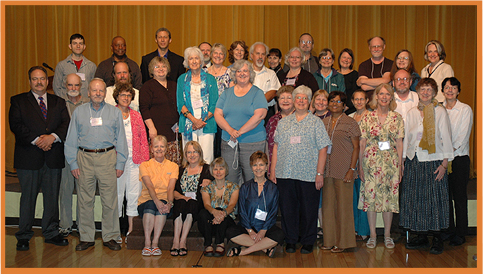 The Theosophical Society in Portland held its centennial celebration on September 23-25. There were almost forty attendees coming from as far away as Montana. The event started with an open house at the Lodge on Friday evening. Leslie Rainey presented her slide show honoring members past and present. Elly Lawrence read a poem about being a vegetarian written by a lodge member in 1955 entitled "Keep Your Protein High, Girls". Tours of the building were also held.
Read more
OLCOTT'S STATUE UNVEILED IN NEW JERSEY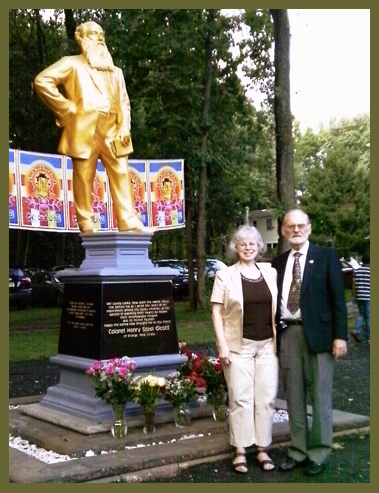 On September 10, 2011, a statue of Colonel Henry Steel Olcott was unveiled at a Sri Lankan Buddhist temple near Princeton, New Jersey. The statue is modeled on one in Colombo, Sri Lanka, where Olcott is regarded as a national hero. Ed Abdill, Vice President of the Theosophical Society in America, spoke at the event and members from our groups in New Jersey

were present.
Read more
HENRY S. OLCOTT MEMORIAL LIBRARY
"Above all the grace and the gifts that Christ gives to his
beloved is that of overcoming self."

~ Saint Francis of Assisi
Cover photo by Juliana Cesano