Browse our fall programs and save the dates!


Watch all Convivium and ITC Lectures Live on the Internet!
Point Loma Convivium
"7 Jewels of Wisdom:
Universal Philosophy
for Daily Life"
August 1-4
Watch all lectures
International
Theosophical Conference
"How to Awaken Compassion?
H. P. Blavatsky and the Eternal Secret Doctrine"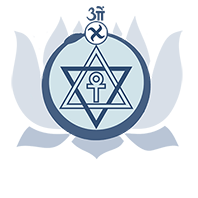 Read More
August Specials!
for this month's
Featured Items
CD, DVD and
Book of the Month
When ordering online or
by phone, use the code ENEWS to receive the
30% discount.
Offer good until
August 31, 2013

DVD
OF THE MONTH
by
Eboo Patel

Eboo Patel discusses
the art and science
of interfaith work.



OF THE MONTH
by
Richard Smoley

In exploring the occult and the supernatural, how we can separate
fact from falsity, reality from imagination?



Books, crystals, incense, jewelry, yoga,
meditation, and more.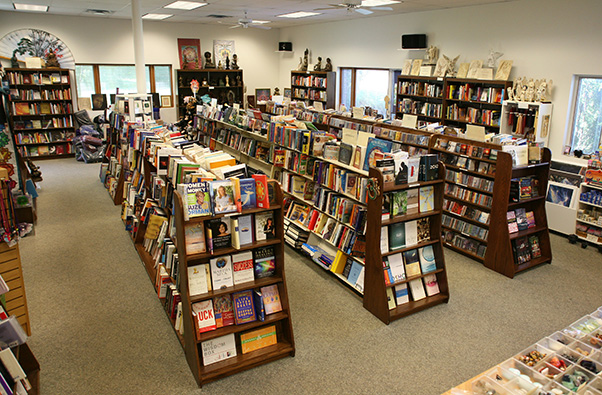 306 W. Geneva Road

Wheaton, IL 60187

Hours:

Monday-Friday 10-8
Saturday 10-5

Sunday 1-5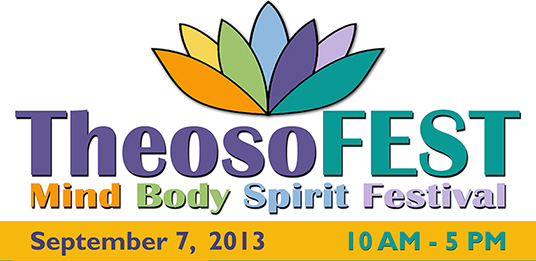 An annual open-house festival celebrating the wisdom of the ages,
the unity of all life, and spiritual self-transformation. We invite you
to join us for this free event exploring spirituality and community!

or call 630-668-1571, ext.315
TS Brazil International School & Luso Hispanic meeting,

TSA Summer National Convention, TOS 3rd International meeting, Fun Night, Olcott Tree Planting Ceremony

Enjoy some of the images captured during the

127th Summer National Convention and the

3rd International Theosophical Order of Service Conference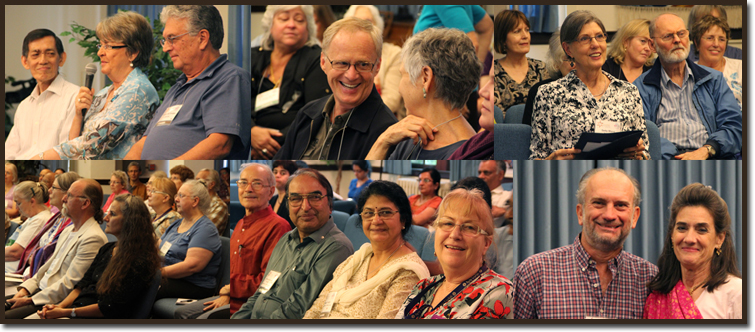 UPCOMING CONFERENCES IN 2014
Mark Your Calendars!
Inter-American Theosophical Federation
Theme: "Theosophy as Action"

F
eatured speakers: Ligia Montiel, President of the IATF (Costa Rica), Lissette Arroyo (Mexico), Tim Boyd (USA), Martin Leiderman (USA); Isis Resende (Brazil), and Magaly Polanco (Puerto Rico & Dominican Republic).
128th Summer National Convention
Theme: "Science and the Experience of Consciousness"
July 18 - 22

Featured speakers include: Dr. Eben Alexander and

Dr. Amit Goswami, among others.
Theme: "Education for a New Humanity"
July 24 - 27

Featured speakers: Joseph Cornell (Nature Educator), Vic Hao Chin Jr. (Golden Link School, a Theosophical school), Dr. Amit Goswami (Prof. of Physics), Daniel Jutras (Montessori school), Karen Hesli (Krishnamurti school), Elisabeth Swisher (Waldorf school), and Erwin Bomas & Johanna Vermeulen (Raja Yoga education).
Tuesdays, August 20 - September 24, 7pm CDT
Ancient Egypt was a magical culture steeped in practical spirituality--what moderns may understand as metaphysics, or the science of spiritual unfoldment.This online class offers an ancient Egyptian perspective on dreams and tapping into the various levels of consciousness beyond ordinary perceptions of reality.
With Normandi Ellis
$40
THEOSOPHICAL CAMPS UPCOMING PROGRAMS

Aug 7 - 11

Aug 15 - 18
Dancing the Rhythms of the Earth: A Sacred Circle Dance Retreat
with Maureen Atkins, Gwen Heckeroth & Holly Crain

Aug 21 - 25
with Mary R. Thompson

Aug 29 - Sept 1
with Rev David Deerfeeder & Rev Ken Murdock
August 9 - 11
August 30 - September 1
with Tim Boyd and Michael Gomes
August 8 - 14
August 17 - 22
Sacred Portals: Meditation, Nature and Community
with Dr. Joel and Michelle Levey
HENRY S. OLCOTT MEMORIAL LIBRARY

Augment your August through Theosophical Research and get it started by watching this month's Library Videos. In "How I Became a Theosophist", Religious Scholar John Crow discusses his research of Theosophy.
John Crow - How I Became a Theosophist
New Browsing Tool
In "Featured Favorites," we introduce our outstanding research tool:
Browsing
. Browsing book shelves is a great joy for book lovers. We now have a way fo
r you to browse our library from home via our Browse tool! The Browse
function allows you to create lists of items available in the Henry S. Olcott Memorial Library with great ease. Please have a look at this very short tutorial and try it out!
"
Go no further, but rest in this naked, stark,
elemental awareness that you are as you are
."