At our National Center
in Wheaton, IL
December Specials!
for this month's
Featured Items
CD, DVD and
Book of the Month
When ordering online or
by phone, use the code ENEWS to receive the
30% discount.
Offer good until
December 31, 2013

DVD
OF THE MONTH
Radha Burnier
"The middle way" is
a metaphor found not
just in Buddhism.


(45 minutes)
OF THE MONTH
Radha Burnier


Genuine spiritual transformation involves the renewal of the mind.
(43 minutes)
Zen Practice for Transformative Times

Books, crystals, incense, jewelry, yoga,
meditation, and more.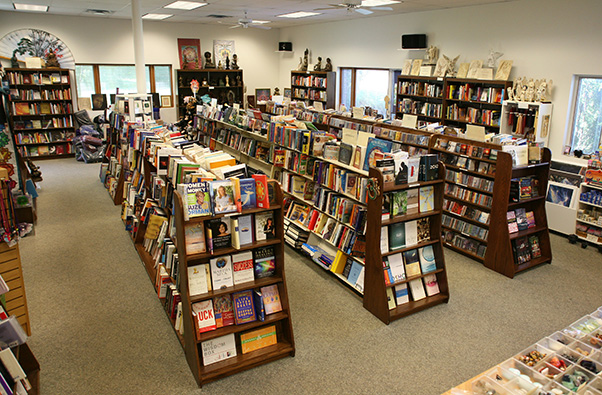 306 W. Geneva Road

Wheaton, IL 60187

Hours:

Monday-Friday 10-8
Saturday 10-5

Sunday 1-5


Celebration of Deepawali; Buddha Statue installed; Speaking engagements; Sedona Spiritual Summit; Taste of Winter
Thursday Evenings at our National Center in Wheaton, IL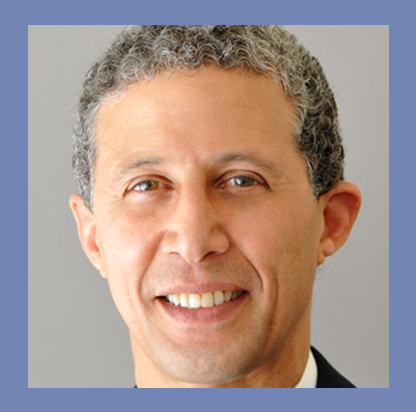 Live Webcast

December 12, 7 PM

With Tim Boyd
Facilitated by Paula Finnegan
With Dave Gunning
NEW GROUP IN CHICAGO CITY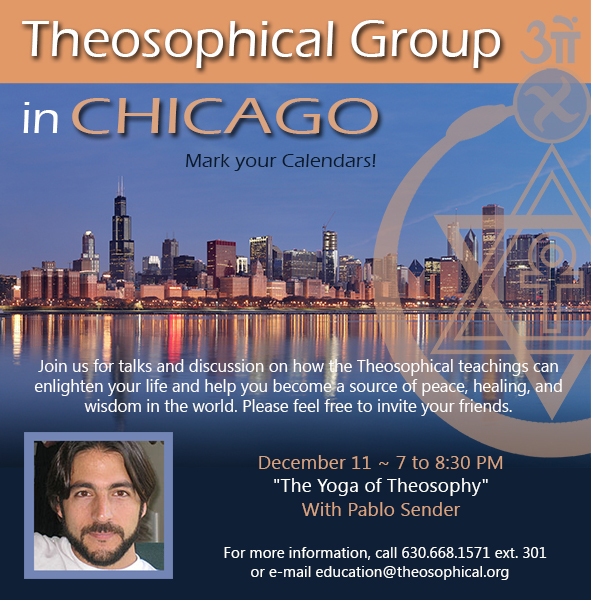 Greenheart Center
●
746 N. LaSalle Dr
●
Chicago
●
IL 60654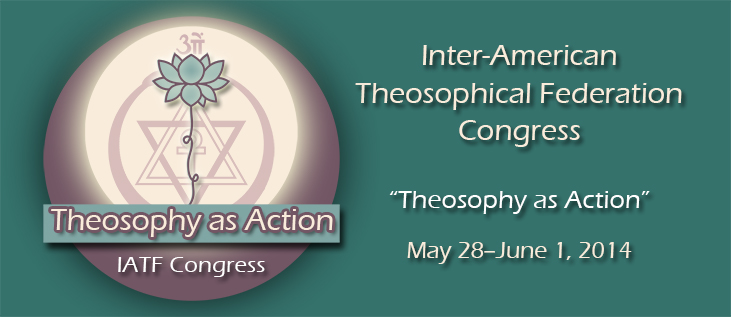 Join with co-workers from North, South, and Central America. Renowned Theosophical speakers from the U.S., Mexico, Costa Rica, Honduras, Brazil, the Dominican Republic, and Puerto Rico will present Theosophy as a practical power embracing cultures, societies, and the individual. Simultaneous translation in English and Spanish will be available.

Registration is now open!
Download the full program and registration material
in either English or Spanish HERE

2014 Florida Federation Convention
The Key to Theosophy: Past-Present and Future
May 16 - 18, 2014
An inspirational journey exploring aspects of the evolutionary process and the interconnectedness of all things. Join us for an examination of the all embracing principles of the ageless wisdom.
Keynote Speakers:
Tim Boyd
, President of the
Theosophical Society in America
David Bruce
,
National
Secretary, TSA
The Detroit Lodge will be celebrating
its 100 year anniversary in 2016.
To mark the occasion, we are asking for your help. There are many Theosophists who have spent some of their years as members of, as speakers at, or simply as persons who have attended some wonderful programs at the Detroit Lodge.

The Detroit Lodge would like to honor your experiences and memories by compiling a booklet in which there will be a permanent record of those times. This will be a wonderful place to share your memories and experiences in writing and send them along with photographs to us here at the Detroit Lodge.
We look forward to hearing
from you.

Hard copies to:
The Theosophical Society in Detroit
c/o Connie Wright
15411 Wick Road
Allen Park, MI 48101

Thank you for your assistance in helping with our celebration!!!
HENRY S. OLCOTT MEMORIAL LIBRARY




Library News



The Henry S. Olcott Memorial Library is delighted to welcome back Marina Maestas

to the position of Head Librarian, which she previously held 2006-2011. We will miss the talented

Dan Smolla

, who is pursuing his many artistic interests for the time being.



Saturday, December 28

at

2 pm for a free workshop on "Spirituality and Poetry." Caroline Johnson will lead the group into the mystical, speculative world of poetry. Read More