At our National Center
in Wheaton, IL
May Specials!
for this month's
Featured Items
CD, DVD and
Book of the Month
When ordering online or
by phone, use the code ENEWS to receive the
30% discount.
Offer good until
May 31, 2014
OF THE MONTH
Robert Ellwood


Various types of myths are explored, drawing examples from Christian scripture and popular culture. (56 minutes)
OF THE MONTH
Geddes MacGregor


Discover teachings from the Wisdom Tradition in the Bible. (67 minutes)


Books, crystals, incense, jewelry, yoga,
meditation, and more.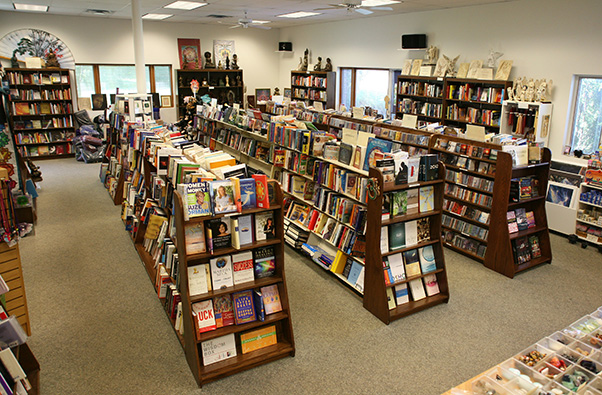 306 W. Geneva Road

Wheaton, IL 60187

Hours:

Monday-Friday 10-8
Saturday 10-5

Sunday 1-5




On Sunday, April 27, the votes were counted for the election of the new International President of the Theosophical Society with its international headquarters in Adyar, Chennai, India. Having received a majority of the total votes, Tim Boyd was elected as the eighth International President; the second American President since the Society's founding in 1875.



On April 29 an event was organized in Chennai, where Tim received a warm reception from local members. A reporter from

The Hindu

interviewed the newly elected President.

Tim joined the TS in 1974 and since then he has been very active both in the TS and TOS work, as you can read in this TS Wiki article.


Our support and heartfelt congratulations go to Tim, together with our best wishes for a fruitful and inspired presidency.






TS International Elections, Adyar,
Perkins Pond Project, Inauguration



Thursday
Evenings at Our National Center in Wheaton, IL
With Mary Marshall
May 22, 7 PM

With Martin Leiderman
Barborka's
The Divine Plan

The Essential Teachings of the Secret Doctrine
June 20-22, 2014

Presented by Brant Jackson


Is life based on random events and chance happenings? Or is there some underlying plan according to which both the universe and our lives unfold? Are the events of our lives due to mere happenstance, or is there some grand design within which our thoughts and actions take place? Is there order to the Universe, or is there nothing by blind evolutionary forces at work? Is the Universe nothing but the fortuitous concourse of atoms, or is the visible world guided from within by unseen intelligences of a higher order?
HENRY S. OLCOTT MEMORIAL LIBRARY

White Lotus Day Celebration
Thursday, May 8, 6 - 7 pm
Join us in following the theosophical tradition and Helena Petrovna Blavatsky's wish that friends assemble and read from the Bhagavad Gita and the Light of Asia, on the anniversary of her death. Afterwards we will discuss her unique life and teachings.

A free program for children of all ages

.